$21.95
AUD
Category: New In Stock
Aboriginal design is of a distinctly cultural nature, based in the Dreaming and in ancient practices grounded in Country. It is visible in the aerodynamic boomerang, the ingenious design of fish traps and the precise layouts of community settlements that strengthen social cohesion. Alison Page and Paul Memmott show how these design principles of sophisticated function, sustainability and storytelling, refined over many millennia, are now being applied to contemporary practices. Design: Building on Country issues a challenge for a new Australian design ethos, one that truly responds to the essence of Country and its people. About the series: The First Knowledges books are co-authored by Indigenous and non-Indigenous writers; the series is edited by Margo Neale, senior Indigenous curator at the National Museum of Australia.Other titles in the series include: Songlines by Margo Neale & Lynne Kelly (2020); Country by Bill Gammage & Bruce Pascoe (2021); Plants by Zena Cumpston, Michael Fletcher & Lesley Head (2022); Astronomy (2022); Innovation (2023).   ...Show more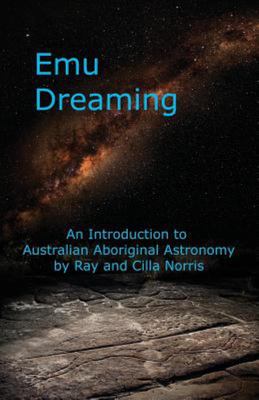 $30.95
AUD
Category: Aboriginal Studies
This book gives you an easy-to-read introduction to what we know about Aboriginal Astronomy, and the current state of research into this area.Each of the 400 different Aboriginal cultures in Australia has a distinct mythology, ceremonies, and art forms, some of which have a strong astronomical component . Many share common traditions such as the "emu in the sky" constellation of dark clouds, and stories about the Sun, Moon, Orion, and the Pleiades. Several use the rising and setting of particular stars to indicate the time to harvest a food source, and some link the Sun and Moon to tides, and even explain eclipses as a conjunction of the Sun and Moon. Thse traditions reveal a depth and complexity of Aboriginal cultures which are not widely appreciated by outsiders. This book explores the wonderful mystical Aboriginal astronomical stories and traditions, and the way in which these are used for practical applications such as navigation and harvesting. It also describes the journey of exploration which is opening Western eyes to this treasury of ancient Aboriginal knowledge. ...Show more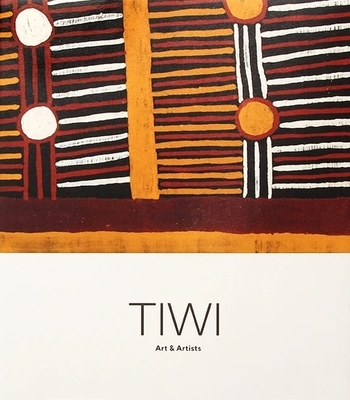 $69.95
AUD
Category: Aboriginal Studies
Tiwi visual and performative cultural practices have existed for many millennia, but it was only during the twentieth century that a wider public became aware of the magnificence of Tiwi painting and sculpture. This compelling publication celebrates this unique art of the Tiwi people of Melville and Bat hurst Islands – the Tiwi Islands of the Northern Territory – and explores the dynamic trajectory of it across time and across media. Edited by Judith Ryan AM, Senior Curator, Indigenous Art at the NGV, this exhibition publication is a scholarly, in-depth study of Tiwi art and culture and of many of its major artists. ...Show more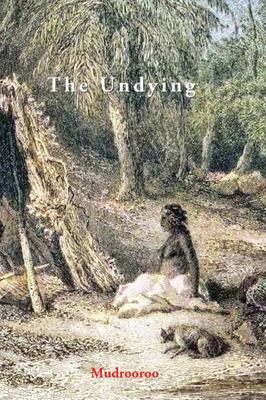 $24.95
AUD
Category: Forthcoming Titles
A daring and thrilling journey into a fantastical world of shamans, vampires and werebears where aboriginal Dreaming and Gothic horror are woven together to create a powerful and seamless narrative. I, the stranger with strange habits which make me avoid the full light of day, enter into the warm circle of your fire and will exchange my yarn for your company ...The stranger, George, tells a story of wonder and horror. Jangamuttuk, his father and Master of the Ghost Dreaming, is a shaman with ceremonies to send the white ghosts back to their own world. But the ghosts keep coming, settling on the land and destroying the local people. Initiated into the Dreaming, George learns the secret of transforming into his animal companion, Dingo, and discovers the thrill of the hunt. But he is not alone in his lust for blood. Amelia, the white woman, shares his appetite, feeding on humans and animals alike to maintain her terrible power. Moving into the white settlement, she creates a psychic barrier around it to protect herself and her slaves. The aboriginal people must draw on every resource, both physical and psychic, to overcome this threat to their existence. ...Show more
$19.95
AUD
Category: Aboriginal Studies | Series: First Knowledges Ser.
'Let this series begin the discussion.' - Bruce Pascoe 'An act of intellectual reconciliation.' - Lynette Russell.  Songlines are an archive for powerful knowledges that ensured Australia's many Indigenous cultures flourished for over 60,000 years. Much more than a navigational path in the cartographic sense, these vast and robust stores of information are encoded through song, story, dance, art and ceremony, rather than simply recorded in writing. Weaving deeply personal storytelling with extensive research on mnemonics, Songlines offers unique insights into Indigenous traditional knowledges, how they apply today and how they could help all peoples thrive into the future. This book invites readers to understand a remarkable way for storing knowledge in memory by adapting song, art, and most importantly, Country, into their lives.  About the series:The First Knowedges books are co-authored by Indigenous and non-Indigenous writers; the series is edited by Margo Neale, senior Indigenous curator at the National Museum of Australia.  ...Show more
$34.95
AUD
Category: Aboriginal Studies
This stunning book is a biography and a generous sharing of Yorna's Culture and traditional beliefs. Explore the meaning of Country, Lalai ('Creation'), Wandjina, Woongudd (the 'Snake'), in the author's Country in the Kimberley region of Western Australia. Full of extraordinary images of the landscape, rock art, stone arrangements and the artist's paintings, Yornadaiyn Woolagoodja is a feast for anyone interested in this rich Cultural heritage. Special feature boxes on Joonba ('Corroborree'), Native Title, Permisson and Respect, Sugarbag, Ancestors' Bones, Collecting Turtle and many more.  ...Show more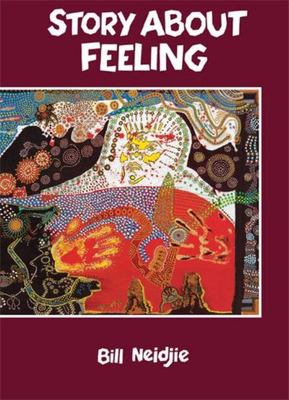 $16.95
AUD
Category: Aboriginal Studies
Bill Neidjie was born at Alawanydajawany along the East Alligator River, Australia sometime between 1911 and 1913. He grew up on his Father's traditional country in the Northern Territory where he was immersed in Aboriginal culture, law, language, song and ceremony. This publication is a profound and de eply philosphical reflection on all aspects of this life, and the next. Following Bill's oral tradition, the text echoes his words and thoughts, gently moving between subjects that are rooted in both spiritual and environmental realms. ...Show more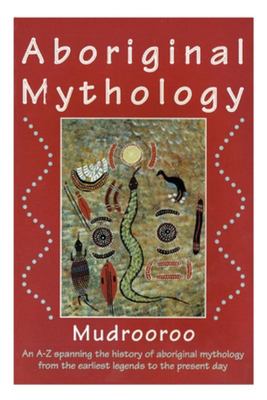 $24.95
AUD
Category: Aboriginal Studies
Aboriginals believe they have lived in Australia since the Dreamtime, the beginning of all creation, and archaeological evidence shows the land has been inhabited for tens of thousands of years. Over this time, Aboriginal culture has grown a rich variety of mythologies in hundreds of different languages . Their unifying feature is a shared belief that the whole universe is alive, that we belong to the land and must care for it. This book collates and explain the many fascinating elements of Aboriginal culture: the song circles and stories, artefacts, landmarks, characters and customs. From the author of Wild Cat Falling, Dr Wooreddy's Prescription for the Ending of the World, and Master of the Ghost Dreaming. An A-Z spanning the history of Aboriginal mythology from the earliest legends to the present day. ...Show more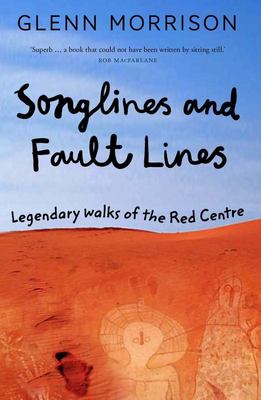 $27.95
AUD
Category: Sacred Sites & Geomancy
Visitors to the Red Centre come looking for the real Australia. What they find is both beautiful and disturbing- wilderness, desire, an ancient philosophy of home, and the confusing countenance of the Australian frontier, a meeting place of black and white, ancient and modern. Songlines and Fault Lines explores the stories of six epic walks that shaped a nation- a journey of Aboriginal Dreamtime ancestors; John Stuart's south-north trek across the continent; anthropologist TGH Strehlow's childhood journey down the Finke River; conservationist Arthur Groom's reimagining of the country's heart as tourist play-ground; Bruce Chatwin's seminal travel text about the Centre, and Eleanor Hogan's portrait of Alice Springs, a troubled town. Retracing the legendary pathways and stories of the Australian centre, Glenn Morrison finds new answers to age-old queries. ...Show more
$29.95
AUD
Category: Oracle Decks | Series: Aboriginal Oracle Ser.
Featuring 36 cards beautifully illustrated to represent the mental, emotional and raw spiritual aspects of our soul, the ABORIGINAL SPIRIT ORACLE is a powerful tool to navigate you towards empowerment and self-healing, clarifying questions and issues that arise in life, allowing peace to encompass your heart again. 36 colour cards & 90pp book ...Show more