$26.95
AUD
Category: Forthcoming Titles
Discover new tools and wisdom to connect with the enlightened Ascended Masters, and receive their guidance, healing, protection and support on your spiritual path. Bestselling author Kyle Gray offers the first new guide in several years that looks at the Ascended Masters and explains how they can bring healing to the Earth, the cosmos and your life. The Ascended Masters are enlightened souls who once walked the Earth (or other planets) and continue to offer their emotional intelligence and spiritual teachings to the world. You may already know some of them-Mary Magdalene, Buddha and Jesus-but did you know there are many more, and that they are here to support you on your spiritual path? In this book, you will discover- * Many Ascended Masters, from Quan Yin to Saint German and Gaia to the Divine Director. * A short history of the Masters and how they ascended for the greater good of humanity. * How to call upon the Masters for spiritual protection, to remove blockages and to open up to powerful spiritual connections. * What the Council of Light and Etheric Retreats are, and how you can access their wisdom for healing, guidance and connection. Kyle shares many powerful exercises and tools - such as Sacred Geometry visualizations, affirmations and meditations - to help you increase your awareness and raise your consciousness. ...Show more
$42.95
AUD
Category: Forthcoming Titles
From the co-founder of one of the world's most respected herbal education websites: recipes, rituals, practices, and personal stories to help you live a more sexually fulfilled and vital life.   Plants are the great healers of the earth, and their capacity to support healthy sexuality is just as power ful. This beautifully written and illustrated book brings you into a relationship with herbs for sexual fulfillment and empowerment.   Drawing on her own knowledge of herbalism and sacred sensuality, along with intimate stories from students who implemented her teachings, Kimberly Gallagher guides you on a personal journey of growth aided by the aphrodisiac properties and sensual uses of healing herbs and flowers such as damiana, cacao, and rose. Kimberly is an author and co-founder of LearningHerbs, a widely respected herbal education website.   In Aphrodisiac, you'll find thoughtful, soulful rituals and dozens of recipes for putting the herbs to use, such as Autumn Blush Cordial, Rose Massage Oil, and Cardamom Chocolate Mousse Torte. You'll read user-friendly and well-researched monographs that teach you everything you need to know about every featured herb. And you'll find a wide range of practices for inviting erotic energy flow into your life--including creating an inviting environment, nourishing your body, and simply slowing down so there's time to savor pleasure.   When people are sensually alive and sexually fulfilled, they are more confident, creative, and joyful. They are also more likely to share their unique personal gifts with the world.   Aphrodisiac is an essential resource for anyone wishing to live a more vibrant life. ...Show more
$35.00
AUD
Category: Forthcoming Titles | Series: Conscious Care Guides
Improve your outcomes by adjusting your thinking and changing your behavior   Did you know you have the ability to change your thinking and control your actions from the inside out? Whether you suffer from an anxiety disorder or OCD, you struggle with diet or substance abuse, or you're simply unhappy with the results you're getting in life, congnitive behavioral therapy can teach you how to think and act more constructively.   The pages in this book offer the tools you need to learn how to improve your outcomes in life simply by changing the ways in which you think.   Discover powerful tools to identify and overcome self-defeating patterns, effective techniques for coping with anger issues, depression, and anxiety, helpful exercises for developing a realistic and positive attitude, and so much more   Keep the setbacks at bay, stay focused on your goals, and enjoy the results of your new outlook on life ...Show more
$55.00
AUD
Category: Forthcoming Titles
Foucault's History of Sexuality changed the way we think about power, selfhood and sexuality. In this fourth and final volume, he turns his attention to early Christianity, exploring how ancient ideas of pleasure were modified into the Christian notion of the 'flesh' - a transformation that would define the Western experience of sexuality. Essentially completed at Foucault's death, the manuscript of this volume was locked away in a Paris bank vault for nearly thirty years. Now for the first time, the work is available to English-language readers as the author originally conceived it. ...Show more
$39.95
AUD
Category: Forthcoming Titles
One of our great contemporary scientists reveals the ten profound insights that illuminate what everyone should know about the physical world In Fundamentals, Nobel laureate Frank Wilczek offers the reader a simple yet profound exploration of reality based on the deep revelations of modern science. With clarity and an infectious sense of joy, he guides us through the essential concepts that form our understanding of what the world is and how it works. Through these pages, we come to see our reality in a new way--bigger, fuller, and stranger than it looked before. Synthesizing basic questions, facts, and dazzling speculations, Wilczek investigates the ideas that form our understanding of the universe: time, space, matter, energy, complexity, and complementarity. He excavates the history of fundamental science, exploring what we know and how we know it, while journeying to the horizons of the scientific world to give us a glimpse of what we may soon discover. Brilliant, lucid, and accessible, this celebration of human ingenuity and imagination will expand your world and your mind.' *This audiobook includes a PDF of tables from the book. ...Show more
$25.95
AUD
Category: Forthcoming Titles | Series: The\Illuminated Art Ser.
Illuminated- A Journal for Your Tarot Practice is at once a primer on tarot and a sacred space to record and reflect on your readings. As you cultivate a personal practice-whether you pull a daily card to set an intention or a spread to ask for guidance on a time-sensitive obstacle-this journal is a pla ce to work through tough challenges, come to surprising conclusions, and see things clearly. An informative introduction includes tips for beginners followed by a glossary of the seventy-eight cards in a standard deck. The common interpretations are listed for each card, along with a pair of corresponding questions for the reader to reflect on. The Fool card, for example, typically represents a curious, fearless novice who is open to change and ready for anything. When you pull the Fool, you'll be asked to consider- How can I be more playful and less fearful? What journey is about to begin? As you strengthen your understanding of tarot, Illuminated will help light the way to more introspective readings and a deeper connection to the spiritual world around you. ...Show more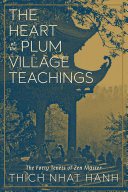 $62.95
AUD
Category: Forthcoming Titles
Zen Master Thich Nhat Hanh presents the 40 essential aspects of Buddhism in a series of beautiful, profound, and scholarly reflections on the nature of reality.   Beginning with the First Tenet, "Space is not an unconditioned Dharma. It manifests together with time, matter, and consciousness," this bo ok of principles contains the blueprint of Zen Master Thich Nhat Hanh's renewal of Buddhist teachings. For almost forty years during his exile in France, Thich Nhat Hanh has been the guiding teacher of monasteries of monks and nuns in the Buddhist tradition known as the Plum Village Community of Engaged Buddhism. During this time of teaching in the West, Thich Nhat Hanh identified, defined, and revised the teachings as a living, evolving body of Dharma. Underpinning their deceptively simple practices of mindful breathing, sitting, and walking lies a vibrant web of interconnected and poetic teachings. These teachings are a complete structure for a wholly modern Buddhism. The Heart of the Plum Village Teachings is a true textbook of refined contemplations on core Buddhist principles. ...Show more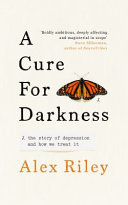 $35.00
AUD
Category: Forthcoming Titles
A fascinating look at the treatment of depression, blending journalism, science, history, and memoir, by an award-winning science writer.What is depression? Is it a persistent low mood or a complex range of symptoms? Is it a single diagnosis or a diversity of mental disorders requiring different treatme nts? In A Cure for Darkness, science writer Alex Riley explores these questions, digging into the long history of depression and chronicling the lives of psychiatrists and scientists who sought cures for their patients. Since 2015, Riley has received both cognitive behavioral therapy and antidepressants for his own depression. Throughout his treatment, he wondered--are antidepressants effective? Do short-term talking therapies actually work? And what treatments are on the horizon for those who don't respond to these first-line treatments? Expanding from his own experience, he tracks treatments through history, from the "talking cure" to electroconvulsive therapy to magic mushrooms. With depression fast becoming the leading burden of disease around the world, the future of mental healthcare depends not just on the development of new therapies, but on increasing access for people who are currently without. Reporting on the field of global mental health from its colonial past to the present day, Riley highlights a range of scalable therapies, including how a group of grandmothers stands on the frontline of a mental health revolution. Weaving in personal and family history, A Cure for Darkness is a gripping narrative journey and a surprisingly hopeful work that delves deep into the science of mental health. ...Show more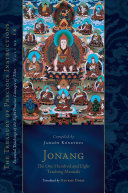 $79.95
AUD
Category: Forthcoming Titles | Series: The\Treasury of Precious Instructions Ser.
Jamg n Kongtrul Lodr Taye presents practical teachings from a variety of Tibetan Buddhist traditions in this volume of The Treasury of Precious Instructions. The Treasury of Precious Instructions by Jamg n Kongtrul Lodr Taye, one of Tibet's greatest Buddhist masters, is a shining jewel of Tibetan liter ature, presenting essential teachings from the entire spectrum of practice lineages that existed in Tibet. In its eighteen volumes, Kongtrul brings together some of the most important texts on key topics of Buddhist thought and practice as well as authoring significant new sections of his own. In this, the eighteenth volume, Kongtrul expands on The One Hundred and Eight Guidebooks, a collection of teaching manuals compiled by the sixteenth-century Tibetan master Kunga Drolchok, adding Indic source texts, Tibetan antecedents, and later interpretations. Though compiled by a Jonangpa abbot and transmitted by the Jonang tradition, these teaching manuals are actually drawn from the Kadam, Sakya, Kagyu, and, to a lesser extent, Nyingma traditions. They are succinct and impart practical wisdom, as transmitted by key figures like Kunga Chogdrub and Lowo Khenchen Sonam Lhundrub. Gyurme Dorje, the translator, provides extensive notes and helpful context throughout. The resulting volume preserves and integrates the diverse lineages of Tibetan Buddhism while providing useful advice to practitioners. ...Show more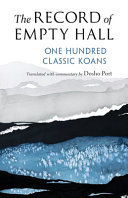 $34.95
AUD
Category: Forthcoming Titles
The Record of Empty Hall was written by Xutang Zhiyu (1185-1269), an important figure in Chinese Linji Chan (Japanese Rinzai Zen) Buddhism and in its transmission to Japan. Although previously little-known in the West, Xutang's work is on par with the other great koan collections of the era, such as The Blue Cliff Record and Book of Serenity. Translated by Zen teacher Dosho Port from the original Chinese, The Record of Empty Hall opens new paths into the earthiness, humor, mystery, and multiplicity of meaning that are at the heart of koan inquiry. Inspired by the pithy, frank tone of Xutang's originals, Port also offers his own commentaries on the koans, helping readers to see the modern and relatable applications of these thirteenth-century encounter stories. Readers familiar with koans will recognize key figures, such as Bodhidharma, Nanquan, and Zhaozhou and will also be introduced to teaching icons not found in other koan collections. Through his commentaries, as well as a glossary of major figures and an appendix detailing the cases, Port not only opens up these remarkable koans but also illuminates their place in ancient Chinese, Japanese, and contemporary Zen practice. ...Show more
$27.95
AUD
Category: Forthcoming Titles
The perfect one-stop manual on how to rearrange and energize your home and life using simple Feng Shui.   Bringing ancient wisdom into 21st-century lives, this is the ultimate easy-to-follow handbook on Feng Shui. Packed with practical advice, creative solutions and inventive suggestions for every siz ed budget. Discover how to declutter and cleanse your home through reordering and designing the space along the principles of chi (the subtle spiritual energy that flows through everything in the universe).   The Energizing Art of Feng Shui is designed to help you work with what you already have. You don't need to take extreme measures like moving entrance ways or knocking down walls. Covering every room in your home or apartment, this book will teach you how to boost beneficial chi and control harmful chi through rearranging objects and clearing clutter. You can improve chi through small changes such as removing mirrors or TVs from the bedroom, or maybe you'll try a bigger project like rearranging your living room to avoid the poison arrows of sharp corners that can create tension in a room. This invaluable guide will help you bring real balance and happiness into your home. ...Show more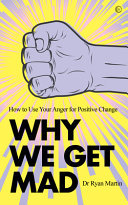 $27.95
AUD
Category: Forthcoming Titles
This is THE book on anger, the first book to explain exactly why we get mad, what anger really is - and how to cope with and use it. Often confused with hostility and violence, anger is fundamentally different from these aggressive behaviours and in fact can be a healthy and powerful force in our lives.   What is anger? Who is allowed to be angry? How can we manage our anger? How can we use it? It might seem like a day doesn't go by without some troubling explosion of anger, whether we're shouting at the kids, or the TV, or the driver ahead who's slowing us down. In this book, the first of its kind, Dr. Ryan Martin draws on 20 years plus of research, as well as his own childhood experience of an angry parent, to take an all-round view on this often-challenging emotion. It explains exactly what anger is, why we get angry, how our anger hurts us as well as those around us, and how we can manage our anger and even channel it into positive change. It also explores how race and gender shape society's perceptions of who is allowed to get angry.   Dr. Martin offers questionnaires, emotion logs, control techniques and many other tools to help readers understand better what pushes their buttons and what to do with angry feelings when they arise. It shows how to differentiate good anger from bad anger, and reframe anger from being a necessarily problematic experience in our lives to being a fuel that energizes us to solve problems, release our creativity and confront injustice. ...Show more