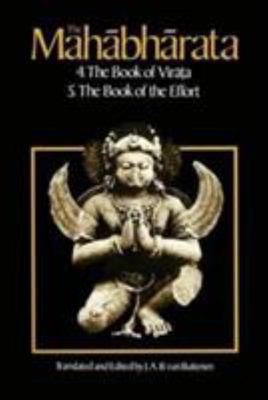 $75.95
AUD
Category: Indian Sacred Texts | Series: Mahabharata (CHUP) Ser.
"The Mahabharata," an ancient and vast Sanskrit poem, is a remarkable collection of epics, legends, romances, theology, and ethical and metaphysical doctrine. The core of this great work is the epic struggle between five heroic brothers, the Pandavas, and their one hundred contentious cousins for rule o f the land. This is the third volume of van Buitenen's acclaimed translation of the definitive Poona edition of the text. Book 4, "The Book of Virata," begins as a burlesque, but the mood soon darkens amid molestation, raids, and Arjuna's battle with the principal heroes of the enemy. Book 5, "The Book of the Effort," relates the attempts of the Pandavas to negotiate the return of their patrimony. They are refused so much as a "pinprick of land," and both parties finally march to battle. ...Show more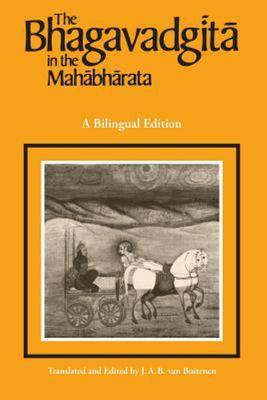 $46.95
AUD
Category: Bhagavad Gita | Series: Mahabharata (CHUP) Ser.
No other Sanskrit work approaches the Bhagavadgita in the influence it has exerted in the West. Philosophers such as Emerson and the other New England Transcendentalists were deeply affected by its insights, a dozen or more scholars, including Annie Besant and Mahatma Gandhi, have attempted its translat ion, and thousands of individuals struggling with the problems divided loyalties have found comfort and wisdom in its pages.   The Bhagavadgita ("Song of the Lord") tells of the young and virtuous Prince Arjuna who is driven to lead his forces into battle against an opposing army composed of close relatives and others whom he loves. The Lord Krsna, appearing in the poem as Arjuna's friend and charioteer, persuades him that he must do battle, and we see Arjuna changing from revulsion at the thought of killing members of his family to resignation and awareness of duty, to manly acceptance of his role as warrior and defender of his kingdom.   The Bhagavadgita is a self-contained episode in the Mahabharata, a vast collection of epics, legends, romances, theology, and metaphysical doctrine that reflects the history and culture of the whole of Hindu civilization. The present edition forms a part of J. A. B. van Buitenen's widely acclaimed translation of this great work. Here English and Sanskrit are printed on facing pages, enabling those with some knowledge of Sanskrit to appreciate van Buitenen's accurate rendering of the intimate, familial tone and directness of the original poem.   ...Show more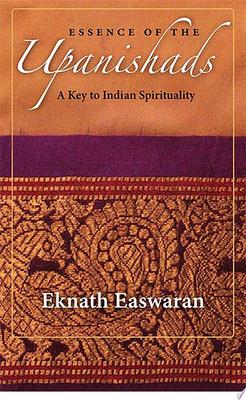 $30.95
AUD
Category: Upanishads | Series: Wisdom of India Ser.
The Katha Upanishad embraces the key ideas of Indian mysticism in a mythic story we can all relate to - the quest of a young hero, Nachiketa, who ventures into the land of death in search of immortality. But the insights of the Katha are scattered, hard to understand. Easwaran presents them systematic ally, and practically, as a way to explore deeper and deeper levels of personality, and to answer the age-old question, "Who am I?" Easwaran grew up in India, learned Sanskrit from a young age, and became a professor of English literature before coming to the West. His translation of The Upanishads is the best-selling edition in English. For students of philosophy and of Indian spirituality, and readers of wisdom literature everywhere, Easwaran's interpretation of this classic helps us in our own quest into the meaning of our lives. ...Show more

$255.95
AUD
Category: Indian Sacred Texts | Series: Clay Sanskrit Library
The Ram yana epic centers around Rama, the crown prince of the city of Ay dhya, providing a profound meditation on the paradox of the hero as both human and divine. After rescuing a sage from persecution by demons. Rama attends a tournament in the neighboring city of M thila where he wins the prize and the hand of Sita, the princess of M thila. But a court intrigue involving one of the king's junior wives and a maidservant forces Rama into a fourteen-year banishment to the jungle with his wife, Sita, and his loyal brother L kshmana. When Sita is abducted by the demon king R vana, Rama goes to the monkey capital of Kishk ndha to seek help in finding her. It is there that he meets H numan, the greatest of the monkey heroes. In exchange for the assistance of the monkey troops in discovering where Sita is held captive, Rama has to help Sugr va win the monkey throne over his brother, Valin. In the final book of the set, H numan leaps across the ocean to the island citadel of Lanka, where he scours the city for the abducted Princess Sita. But when H numan reveals himself to the princess and offers to carry her back to Rama, she nevertheless insists that Rama must come himself to avenge the abduction. Included in this set: Ram yana Book I: Boyhood By Valm ki. Translated by Robert Goldman. 424 pages / 978-0-8147-3163-5Ram yana Book II: Ay dhya By Valm ki. Translated by Sheldon I. Pollock. 652 pages / 978-0-8147-6716-0Ram yana Book III: The Forest By Valm ki. Translated by Sheldon I. Pollock. 436 pages / 978-0-8147-6722-1Ram yana Book IV: Kishk ndha By Valm ki. Translated by Rosalind Lefeber. 415 pages / 978-0-8147-5207-4Ram yana Book V: S ndara By Valm ki. Translated by Robert Goldman and Sally Sutherland Goldman. 538 pages / 978-0-8147-3178-9 ...Show more

$765.95
AUD
Category: Indian Sacred Texts | Series: Clay Sanskrit Library
Epic: Maha-bh rata The Maha-bh rata tells the tale of the epic battle between the P ndavas and the K uravas for the thrown. It begins with the famous game of dice between the P ndavas and the K uravas, which sets the scene for the war that will lie at the center of the Maha-bh rata epic. But even after the war is ostensibly over when the heroic but flawed king of the K uravas is dishonor-ably defeated in battle by his arch enemy, the extended family is still wracked in conflict leaving survivors, victors and vanquished struggling to comprehend their loss. Perhaps the most enigmatic philosophical text from ancient India, the final book in the set, "The Book of Liberation" is presented as the teachings of Bhishma as he lies dying on the bat-tlefield in the aftermath of war.Included in this set: Maha-bh rata Book II: The Great Hall Translated by Paul Wilmot. 588 pages / 978-0-8147-9406-7Maha-bh rata Book III: The Forest Volume 4 Translated by William Johnson. 374 pages / 978-0-8147-4278-5Maha-bh rata Book IV: Vir ta Translated by Kathleen Garbutt. 516 pages / 978-0-8147-3183-3Maha-bh rata Book V: Preparations for War Volume 1 Translated by Kathleen Garbutt. Foreword by Gurcharan Das. 720 pages / 978-0-8147-3191-8Maha-bh rata Book V: Preparations for War Volume 2 Translated by Kathleen Garbutt. 760 pages / 978-0-8147-3202-1Maha-bh rata Book VI: Bhishma Translated by Alex Cherniak. Foreword by Ranajit Guha. Volume 1 (Including the "Bhagavad Gita" in Context) 615 pages / 978-0-8147-1696-0Maha-bh rata Book VI: Bhishma Volume 2 Translated by Alex Cherniak. 550 pages / 978-0-8147-1705-9Maha-bh rata Book VII: Drona Volume 1 Translated by Vaughan Pilikian. 473 pages / 978-0-8147-6723-8Maha-bh rata Book VII: Drona Volume 2 Translated by Vaughan Pilikian. 470 pages / 978-0-8147-6776-4Maha-bh rata Book VIII: Karna Volume 1 Translated by Adam Bowles 604 pages / 978-0-8147-9981-9Maha-bh rata Book VIII: Karna Volume 2 Translated by Adam Bowles. 684 pages / 978-0-8147-9995-6Maha-bh rata Book IX: Shalya Volume 1 Translated by Justin Meiland. 371 pages / 978-0-8147-5706-2Maha-bh rata Book IX: Shalya Volume 2 Translated by Justin Meiland. 470 pages / 978-0-8147-5737-6Maha-bh rata Books X & XI: "Dead of the Night" and "The Women" Translated by Kate Crosby. 350 pages / 978-0-8147-1727-1Maha-bh rata Book XII: Peace (Part 2: The Book of Liberation) Volume 3 Translated by Alex Wynne. 540 pages / 978-0-8147-9453-1 ...Show more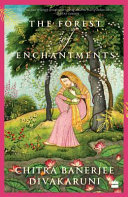 $56.95
AUD
Category: Indian Sacred Texts
''One of the most strikingly lyrical voices writing about the lives of Indian women'' -- Amitav Ghosh ''Chitra Banerjee Divakaruni turns the Ramayana around by telling it in the voice of Sita ... this inversion is a gift - it presents us a with a way to know an already well-known story better and to love an already beloved story more'' -- Arshia Sattar ''This inspired evocation of the goddess Sita is an epic song of strength and solidarity told with joy and intensity. It brings to life the personalities and predicaments of the Ramayana'' -- Namita Gokhale ''Among the many, many Ramayanas there are now even - thankfully - some "Sitayanas", but I know of none with the special magic that Chitra Divakaruni ... brings to the telling'' -- Philip Lutgendorf ''Chitra Banerjee Divakaruni''s Sita ... is an epitome of courage and self-respect, showing a path for all women. While weaving a familiar story, Chitra provides deep and surprising insights'' -- Volga ''An incomparable storyteller'' -- Denver Post ''Divakaruni''s stories are irresistible'' -- The New York Times Book Review ''Divakaruni''s storytelling talents put her right up there with the best'' -- Miami Herald ''In recasting the Ramayan as a love story Divakaruni accords Sita parity with Ram, revealing her innate strength. By giving primacy to her thoughts and feelings this also becomes the private tale of Shri and Shrimati Ramchandra Raghuvanshi, two wonderful people who loved each other but who broke up. To readers well-acquainted with that tragedy of modern times, the failed marriage, it will appeal. The ending, however, surpasses all expectations.'' -- The Sunday Standard ''The success of both The Palace Of Illusions and The Forest Of Enchantments hinges acutely on the skill with which Divakaruni deploys the narratorial voice.'' -- Mint ''The Forest of Enchantments is one of the simplest and most beautiful retellings of Sage Valmiki''s epic.'' -- Jetwings ''Chitra Banerjee Divakaruni does justice to the women of Ramayana ... The Forest of Enchantments is not just a retelling of a much-told epic, rather it is a book that tells it like it is - balanced and non-judgmental.'' -- Huffpost '' A work ... of pluralities and possibilities ... This is the Sitayan we will give to our daughters, that they may imbibe Sita''s strength, and even more proudly to our sons, who will learn how a woman is to be treated'' -- The Wire ''Banerjee is markedly feminist ... Her spin on the most pivotal moment of Sita''s life, the agnipariksha episode, is a moment of feminist brilliance. Her Sita answers all the questions we would have had when listening to the Ramayana while leaving us with plenty of food for thought.'' -- The New Indian Express ''Divakaruni''s retelling reminds her readers that the Ramayana, besides being a morality tale, is a love story at its heart'' -- Huffpost ''Divakaruni and her women characters are a formidable pair'' -- The Wire The Ramayana, one of the world''s greatest epics, is also a tragic love story. In this brilliant retelling, Chitra Banerjee Divakaruni places Sita at the centre of the novel: this is Sita''s version. The Forest of Enchantments is also a very human story of some of the other women in the epic, often misunderstood and relegated to the margins: Kaikeyi, Surpanakha, Mandodari. A powerful comment on duty, betrayal, infidelity and honour, it is also about women''s struggle to retain autonomy in a world that privileges men, as Chitra transforms an ancient story into a gripping, contemporary battle of wills. While the Ramayana resonates even today, she makes it more relevant than ever, in the underlying questions in the novel: How should women be treated by their loved ones? What are their rights in a relationship? When does a woman need to stand up and say, ''Enough!'' ...Show more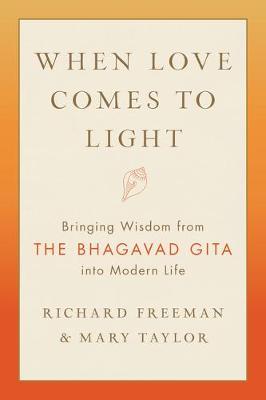 $34.95
AUD
Category: New In Stock
"Eminent yoga teachers Richard Freeman and Mary Taylor explore essential lessons from The Bhagavad Gita to reveal a practical guide for living in today's complex world"-- The Bhagavad Gita is one of the most influential and widely recognized ancient texts in Indian epic literature. Through the telling o f the story and its many different philosophical teachings, the text provides deep insight into how to meet life's inevitable challenges while remaining open, clear, and compassionate. It offers modern day wisdom seekers a framework for understanding our core beliefs and who we really are--revealing the fact that healthy relationships to others and the world are essential to living a full, compassionate, balanced life. Richard Freeman and Mary Taylor, both deeply respected yogic teachers, offer a practical, immediately relevant interpretation that emphasizes self-reflection and waking up in our modern world. Following the traditional sequence of teachings in The Bhagavad Gita--from its opening scene in which Arjuna finds himself in the middle of a battlefield, hesitating and trapped between opposing sides, torn by his dharma and confused by the various paths of action he might choose in the process of awakening--Freeman and Taylor interweave insight into how these classic teachings are relevant for modern readers struggling with what it means to live responsibly in the twenty-first century. With quotes, citations, and a full translation of the original text, they look at the overall arc of the The Bhagavad Gita's teachings and how that relates to the turmoil that arises, not only for Arjuna, but for any of us in the face of crises of conscience, spirit, and form. Exploring the essential themes such as love, wisdom, and karma, and by offering embodiment exercises to apply the teachings, When Love Comes to Light guides readers in the step-by-step process of waking up their intelligence and finding a path toward compassionate action. ...Show more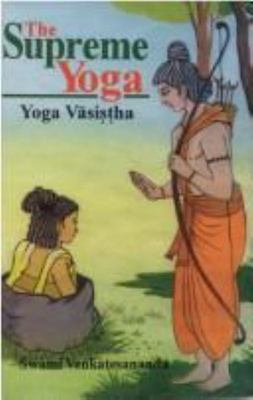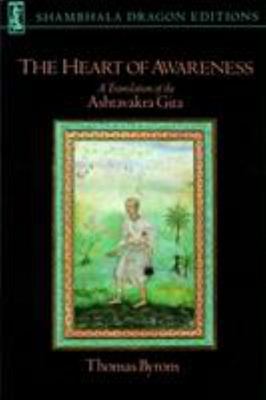 $32.95
AUD
Category: Vedanta
The Ashtavakra Gita conveys with beauty and simplicity the essential teachings of Advaita Vedanta, the most influential of the Hindu philosophical systems. Composed by an anonymous master of the school of the great sage Shankara, it is a book of practical advice for seekers of wisdom as well as an ecsta tic expression of the experience of enlightenment. In this simple, aphoristic version, the translator conveys the clarity and lyricism of the Sanskrit original with fluency and precision. ...Show more