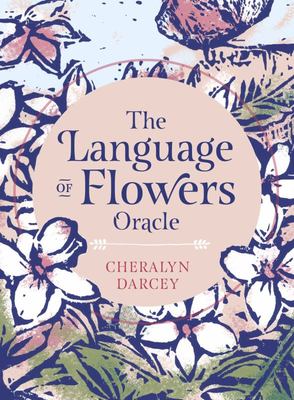 $29.95
AUD
Category: New In Stock | Series: Rockpool Oracle Card Ser.
The Language of Flowers Oracle features wildflowers that grow at forty-four of the world's most sacred places. It is an excellent introduction to flower reading as well as an entry-level botanical reference. If you have ever wondered what a flower means or why anyone has ever attributed symbolic meaning to a plant, this card set will answer those questions. Discover the energies of the blossoming plants from 44 of the earth's sacred areas and how you can enrich your life with their messages. The meanings and explorations of each flower are based not only on the traditional language of flowers but also the doctrine of signatures, so that this set can be used in any holistic botanical-based modality. Beautifully illustrated in pretty blockprints by the author to capture the raw beauty and magickal energy of each flower, this set includes a guidebook filled with gardening tips, an oracle guide and botanical information. ...Show more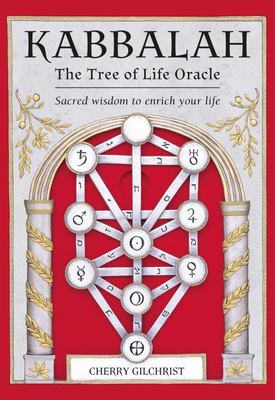 $49.95
AUD
Category: Oracle Decks
The Tree of Life is a sacred symbol in many cultures of the world, but here it is used as a path to knowledge linking the 22 letters of the Hebrew alphabet with the 22 'paths' of the Tree of Life and the astrological houses.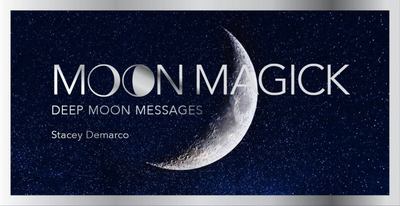 $14.95
AUD
Category: New In Stock | Series: Mini Inspiration Cards Ser.
More and more of us are choosing to deeply connect with the cycles of the moon. These cards enable you to connect with and tap into the magic of the lunar cycle with a wise affirmation you can integrate into your world simply and powerfully, allowing the moon to guide you just as she always has for mill ennia. ...Show more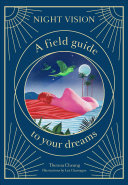 $29.95
AUD
Category: Dreams
Have you ever dreamed that you were flying? That you missed your flight? Or that you got a radical new haircut? Night Vision is a visual field guide to the richly rewarding art of dream interpretation. Begin by learning the techniques, including getting a good night's sleep, recalling your dreams, and u nderstanding the symbolic language through which they unfold. Then you can start interpreting: more than 50 common dream themes are explained with beautiful accompanying illustrations. Understand what your mind is telling you when you're asleep, and you'll unlock your true potential when you're awake.Night Vision holds the answers. ...Show more
$29.95
AUD
Category: Oracle Decks
The world is full of signs and symbols from the spirit realm, waiting for you to interpret their clues. As you begin to work with the Psychic Reading Cards, you will uncover the hidden language of intuition and reclaim your connection to the universe and all the spiritual wisdom contained within it. D iscover the messages of angels, spirit guides, colors, symbols, and spiritual realms through 36 cards of higher wisdom and divine guidance. Navigate your life's path, remove limiting obstacles, divine your true love, develop your clairvoyance, and heighten your healing senses: the power is in your hands. ...Show more
$29.95
AUD
Category: New In Stock
Clearing can help you transform your life, clear negative energies around your home, and usher in the positivity and well-being you have been yearning for. Kerrie Erwin, one of Australia's best-loved psychic healers and spirit mediums, guides you through an array of practical and useful exercises to hel p you create and maintain positive, creative energy within your home and workplace.Packed with easy-to-follow rituals and useful advice on using spiritual tools such as sage, incense, and essential oils, along with Kerrie's own unique cases and amazing experiences, this book is a must-have for anyone wanting to create an uplifting, happy environment for themselves and their loved ones. ...Show more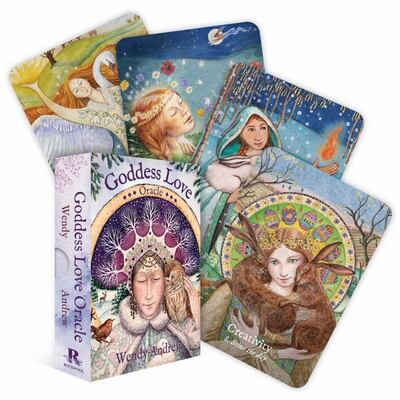 $29.95
AUD
Category: New In Stock | Series: Rockpool Oracle Cards Ser.
Walk through the seasons of change with Goddess and unveil your soul's truth in this illustrative oracle of beauty and love. Discover 36 cards of wisdom to inspire your imagination and embrace the energy of the sacred feminine. Through working with this oracle in your daily life, you will be guided towa rd positive choices to find love, peace, and fulfilment in all areas of your life. Meet Her sacred creatures, feel Her tenderness, rest in Her serenity, and dance in Her delight. Embark on a journey of self-discovery and empowerment to reconnect to your sweet, tender heart and reveal your pure perfection. Artist and author Wendy Andrew illustrates the seasonal embodiments of Goddess, channeling Her timeless, loving energy into her paintings and writing. Wendy's paintings are inspired by the ancient mysteries that are wrapped in the turning of the seasons, and the voice of Goddess whispering through the mythical realms. Her work has been published worldwide. ...Show more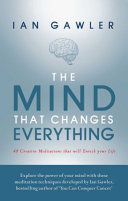 $26.95
AUD
Category: New In Stock
Ian Gawler was given 2 to 3 weeks to live. Despite having his leg amputated, he was coughing up blood and pieces of bone as the cancer had manifested in his chest. That was in 1975. Ian has since become Australia's most well known cancer survivor. He founded The Gawler Foundation, a centre for wellnes s and healing and has written books and lectures on meditation and wellness. The Mind that Changes Everything details specific meditation techniques to assist you in meditation and awareness. Literally, control your mind and you have control of your life. Ian's techniques are for everyone, young, old, healthy, incapacitated. The Mind that Changes Everything is a book that will change people's lives. SELLING POINTS: Nation wide release Bestselling author and meditation specialist Second edition due to popular demand Inspirational writer and cancer survivor Learn the secrets to successful meditation and awareness Learn to have control over your mind and your life ...Show more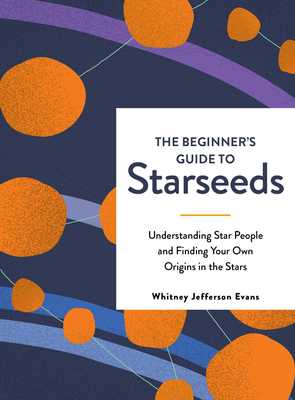 $29.95
AUD
Category: New In Stock
Discover the nature of the mysterious, spiritually potent starseeds--intuitive people who help change the world--with this easy-to-read and accessible beginner's guide!Explore the ancient new age concept of starseeds, spiritually advanced people with strong psychic abilities sent to help the earth heal, grow, and change. The Beginner's Guide to Starseeds offers a look at who starseeds are and where they come from, as well as their innate skills and spiritual sensitivities. You will gain fascinating insight into the unique personalities and nature of starseeds and even figure out if you're a starseed, too! Perfect for anyone hoping to change the world or curious about different dimensions, this book is an illuminating and enlightening look at life on a higher plane of existence. ...Show more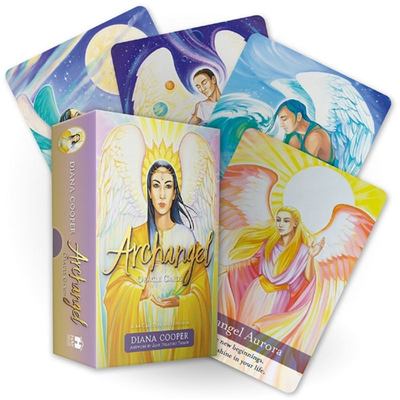 $31.95
AUD
Category: New In Stock
Receive guidance and healing from the archangels and find answers, protection and love through the uplifting energy of this divine oracle deck from ascension expert Diana Cooper. Heavenly help is available at any given moment, if only we open ourselves to receiving divine energy from Source. Through thi s deck, bestselling angel and Ascension author Diana Cooper has created a way for you to connect with and receive guidance from 44 beloved archangels - including Michael, Raphael, Gabriel and the mighty Metatron - and also lesser known angels such as Raguel, angel of justice and Fhelyai, angel of animals. Diana also introduces several Seraphims in this deck, including Archangel Roquiel and Seraphim Seraphisa; these powerful 12th dimensional angels maintain the vibration of creation and help divine visions to manifest. They are just starting to connect with humanity. Each card is beautifully illustrated in colours depicting the glow, hope and inspiration that surrounds the archangels, and emits a joyful, uplifting energy that you can carry into your everyday life. This deck of cards can be used like any oracle: ask a question and pull a single card to receive an answer or direction, or perform a 3-card reading to receive guidance about your past, present and future situation. You may also place a card by your bedside so that your chosen archangel can watch over you. ...Show more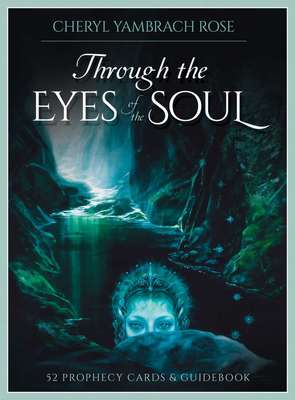 $34.95
AUD
Category: Oracle Decks
Reach into mythos, knowing, and wonder with this luminescent oracle from the celebrated visionary Cheryl Yambrach Rose. The neo-mythic images provide an energetic link to divine beings, sacred sites, and otherworldly spaces so you can access meaningful answers and direction. The 68-page guidebook expand s on the card meanings, providing insightful guidance to deepen your understanding of the messages and catalyze the connection to your higher self. KNOW YOUR HEART AND WEAVE YOUR PATH. The artwork was created to open inner doors so you can access profound and hidden guidance for spontaneous revelation and self-empowerment. Cheryl begins her paintings with the eyes and works outward through a vortex of color and energy to create a channel to her subjects. Meditate on the cards for a profound experience of connection, illumination and awareness. A uniquely-crafted oracle for actualizing wisdom and weaving your destiny, every day. ...Show more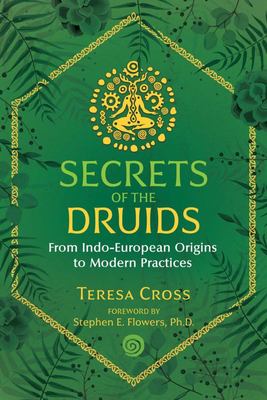 $32.95
AUD
Category: New In Stock
A guide to the history and practices of the Druids and the Celtic faith   - Reconstructs the Druidic faith from surviving remnants, parallels with other Indo-European traditions, and dedicated study of scholarly sources   - Details magical rites and ceremonies, methods for consecrating an outdoor te mple, and customs for celebrating important festivals such as Beltaine and Samhain   - Discusses rules for firecraft, making offerings to deities and spirits, and the ancient Coligny calendar, including the names of the months in old Gaulish   Druids and their magic, lore, and rituals have fascinated all those who encounter them, from the ancient Greeks and Romans onward. Even today, the mere mention of their name evokes pictures of standing stones, mistletoe, golden sickles, white-robed priests, and powerful sorcerers. But were they really as we picture them?   Drawing on comparative mythology and linguistics, archaeological evidence, and etymology, Teresa Cross offers readers a comprehensive course in the history and development of the Celtic spiritual tradition and its lore, reconstructing the Druidic faith from the remnants that have survived and dedicated study of scholarly sources. She also reveals parallels with other Indo-European traditions, such as the similarities between Celtic and Vedic Hindu beliefs and practices. She chronicles the ethics and spiritual teachings of Druidism and the Celtic faith and examines what happened to these beliefs during centuries of Christianization.   Moving from history to practice, Cross details magical rites and ceremonies as practiced by modern-day followers of Druidactos. She explores the structure of the Touta, which roughly corresponds to "tribe," methods for consecrating a nemeton, the outdoor temple that offers the optimum sacred space for the meeting of heaven and earth, and the rites and customs associated with important festivals such as Beltaine and Samhain. She also explores the rules of firecraft, the sacred art of giving to the cosmos, making offerings to deities and spirits, sacred food and beverages, and the ancient Coligny calendar, including the names of the months in old Gaulish.   Offering an authentic handbook for starting your own Celtic group led by Druids, Cross reveals the meanings and metaphysics behind the Celtic and Druidic customs and traditions, reuniting the fragmentary remains of long-lost Druid culture with the still-living practices of the Celtic faith. ...Show more