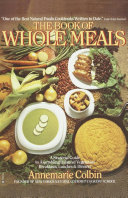 $15.00
AUD
$30.00
(50% off)
Category: Sale Titles
"It is difficult to imagine a better course for practicing, would-be, or even part-time vegetarians," said The New York Times of Annemarie Colbin's cooking classes. And, in this book, the founder of the successful Natural Gourmet Cookery School in New York City offers a whole year's worth of her popular classes.   The Book Of Whole Meals-- Provides a sound holistic nutritional philosophy on which to base your food choices-- Gives thorough instructions on how to set up a kitchen and a well-stocked pantry-- Offers varied menus for each season: dozens of whole breakfasts, lunches; and dinners, using the fruits and vegetables of the season-- Shows how to make quick meals with leftovers, without sacrificing taste or nutrition-- Teaches you how to maximize efficiency and grace in the kitchen with time-saving hints for organizing every step of food preparation...and more   Voted one of ten best cookbooks by New Age Journal readers. ...Show more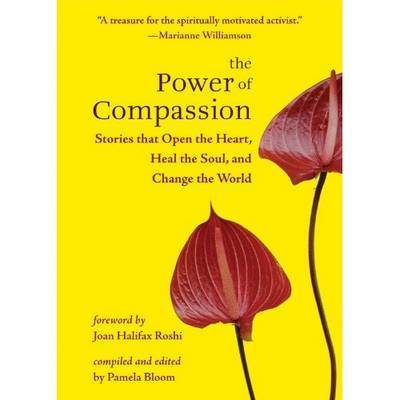 $13.97
AUD
$27.95
(50% off)
Category: Sale Titles
Compassion is much more than a state of mind. That's because it has the power to move people to act on behalf of others. Here more than forty, first-person stories by the likes of John F. Kennedy, Jr., Pema Chodron, Barbara Brodsky, Thich Nhat Hanh, Jay Jarvis Masters, Joan Halifax, and Sogyal Rinpoche that demonstrate how compassion can be a dynamic force that achieves concrete consequences. In one story, a monk welcomes a dying child into his home, providing the boy with practical care and a sense of peace during the boy's last nine months of life. In another story, a civil rights protester learns from a cellmate how to find compassion for those she once considered to be the "opposition." In stories as gripping as they are inspirational, it becomes abundantly clear that intentional acts of kindness are nothing short of life-changing -- and sometimes even world-changing. The writings collected here also prove that while our compassion aids others, it is also a mighty force that opens our own hearts. Pamela Bloom believes compassion is contagious. She has compiled a timely book for times worth changing. ...Show more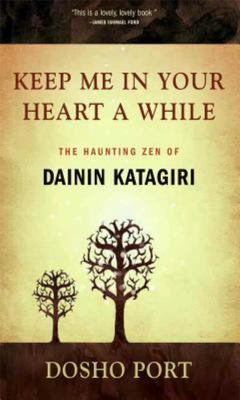 $18.98
AUD
$37.95
(49% off)
Category: Sale Titles | Series: Zen Buddhism Ser.
"After my death I will come back and haunt over you, checking on your practice." Dainin Katagiri Roshi, one of the greatest pioneers of Zen in America, said this frequently, teasing Dosho Port and his fellow students. For Dosho, Katagiri Roshi's "haunting" still includes, to borrow a phrase from Warren Zevon, "keeping him in my heart a while" - continuing the intimate exploration of the indelible imprint that a Zen teacher leaves on a student's heart.   Katagiri's teaching was at once powerful, gentle, and sometimes almost even casual. For Dosho, some of the richest teachings came in these simple, casual moments during everyday interactions. The structure of this book is built around a series of such vivid truth-happening places, evocative of the ancient koans of the Zen tradition, touching on such topics as the nature and purpose of Zen, the dynamic and working of realization, and, of course, the functioning of the teacher-student relationship. ...Show more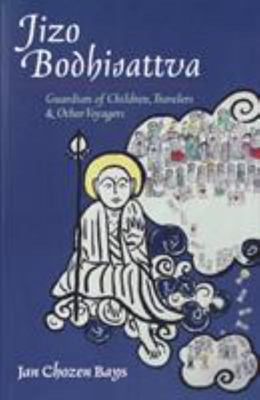 $25.98
AUD
$51.95
(49% off)
Category: Sale Titles
Jizo is an important bodhisattva or "saint" of the Mahayana Buddhist tradition. Most prominent today in Japanese Zen, Jizo is understood to be the protector of those journeying through the physical and spiritual realms. This bodhisattva is closely associated with children, believed to be their guardian before birth, throughout childhood, and after death.   Here, an American Zen master offers an engaging and informative overview of the history of this important figure and conveys the practices and rituals connected with him, including a simple ceremony for remembering children who have died. Inspired by her own personal experience with Jizo practice, Bays explains how the Buddhist teachings on Jizo can bring peace to those confronted with suffering and loss. ...Show more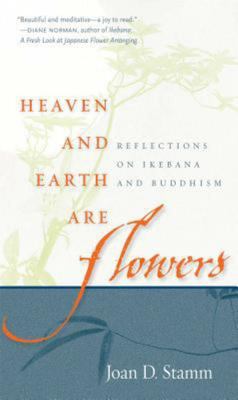 $15.00
AUD
$30.00
(50% off)
Category: Sale Titles
In this lovely, meditative exploration of Ikebana -- the Japanese art of flower arranging -- Joan Stamm shows us how her twin paths of Buddhist practice and artistic endeavor converge and indeed become thoroughly intertwined. In reflecting on the fading of a lovely bloom, the author understands imperman ence; when she shows us the natural symmetry of a blossom, we find that we too have regained our balance. Stamm's elegant, lush voice weaves childhood memories with meditations on the symbolic importance of nature. ...Show more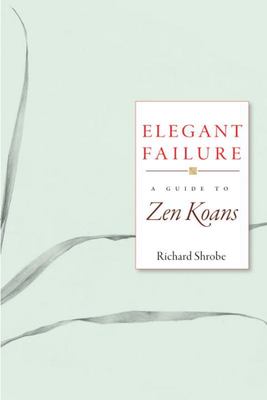 $16.98
AUD
$33.95
(49% off)
Category: Sale Titles
Zen koans are stories of exchanges between Zen masters and their disciples at the moment of enlightenment or near-enlightenment. These stories have long fascinated Western readers because of their wisdom, humor, and enigmatic quality. Drawing on over thirty years of practice and teaching, Richard Shrobe (himself a recognized Zen Master) has selected twenty-two cases from The Blue Cliff Recordand Wu-men-kuanthat he finds deeply meaningful and helpful for meditation practice. In Elegant Failure,he provides a wealth of background information and personal anecdotes for each koan that help to illuminate its meaning without detracting from its paradoxical nature. As Shrobe reminds us, "The main core of Zen teaching is the bare bones of what is there. In a certain sense, embellishing a story takes away from the central teaching- Don't embellish anything, just be with it as it is." ...Show more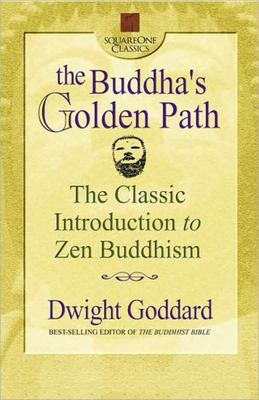 $18.75
AUD
$37.50
(50% off)
Category: Sale Titles | Series: Square One Classics Ser.
In 1929, when author Dwight Goddard wrote The Buddha's Golden Path, he was breaking ground. No American before him had lived the life of a Zen Buddhist monk, and then set out to share what he had learned with his countrymen. The Buddha's Golden Path is a true classic. It has touched countless lives, and opened the door for future generations in this country to study and embrace the principles of Zen. ...Show more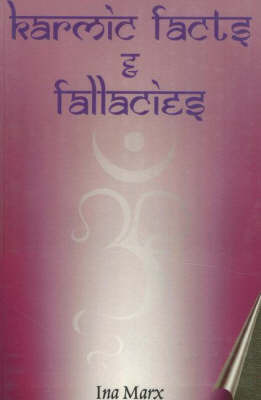 $17.50
AUD
$25.00
(30% off)
Category: Sale Titles
While metaphysical practices and techniques are accepted as part of everyday life by many, such ideas are still suppressed, ridiculed and misrepresented by the general media as esoteric flim-flam. But, like it or not, we are besieged by such way-out (and to some, downright spooky-sounding) topics as cel estial prophecies, near- and after-death experiences, encounters with angels and extraterrestrials, UFO abductions, and much more. These phenomena are exploited in literature, TV, film and plays, and are sensationalised by the news media. The popularity of these subjects proves that both believers and disbelievers continue to be curious.This is a book which provides inspiration and insight for both the dedicated New Age seeker, and for the average person who may be bewildered by New Age lingo and puzzled by its ideas. "Karmic Facts & Fallacies" demystifies such topics as karma, reincarnation, faith-healing, Yoga, and meditation, and motivates the seeker, the sceptic and the stoic alike to integrate esoteric practices into their lives. ...Show more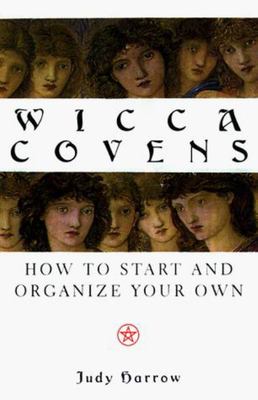 $12.97
AUD
$25.95
(50% off)
Category: Sale Titles
Provides information on covens, including what they are, how to find one, and how to form one.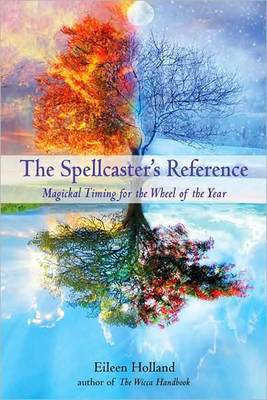 $16.48
AUD
$32.95
(49% off)
Category: Sale Titles
Need to bless a newborn babe? Wondering what color candle to use for a winter hand-fasting? What herbs are best to use when the Moon is in Cancer? Magick is intent, but any witch will tell you that intent requires forethought and preparation. And even the most seasoned ritualist needs a reference to det ermine the best timing and most powerful ingredients for their magickal work. From Solstice to Saturday to Seven O' Clock, from Vervain to Mandrake to Amber, using the right magickal correspondences strengthens any spell, ceremony, or ritual. Here Eileen Holland has gathered together a wealth of magickal knowledge, complete with everything from hours, days, weeks, and astrological alignment to proper corresponding plants, animals, oils, herbs, and deities, and compiled them into the ultimate reference book for anyone seeking guidance in creating their own enchantments. This book includes a glossary of less familiar terms and deities, as well as a glossary of ingredients. From the book: When Wiccans speak of the Wheel of the Year we generally mean the solar cycle, the Earth's annual voyage around the Sun, and the eight sabbats with which we celebrate that. The year is actually composed of many interlocking wheels though. Those who practice magick do well to learn and remember this. All of these cycles influence the natural world, and we can use them to enhance our magick and rituals. ...Show more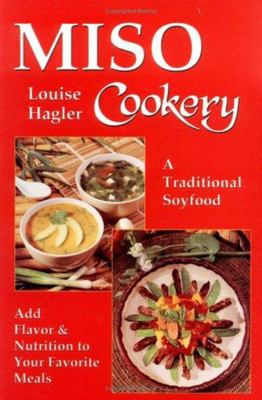 $10.97
AUD
$21.95
(50% off)
Category: Sale Titles
Miss out on miso and lose out on lunch as this guide to miso cooking shows - From the author of Tofu Cookery, New Farm Vegetarian Cookbook, Tofu Quick & Easy, Lighten Up, and Soyfoods Cookery - Shows how to enhance main dishes, sauces, soups, salads, spreads, vegetables, and even sweets with Asian m iso - Reveals how to recreate the flavours of meats and cheeses in vegetarian foods Paperback 104pp h228mm x w152mm x s6mm 136g illustrations ...Show more