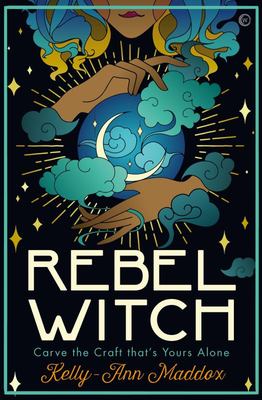 $39.95
AUD
Category: Wicca
Rebel Witch reminds witches of the wondrous opportunity to jump into experimentation and invent something wild and individual, a practice shaped by their individual personality and life journey, rather than allowing themselves to be spoon-fed. It challenges witches to design a nurturing practice that is truly theirs. There's information about all the elements of the craft, from energy raising, sacred space creation and receiving signs to casting spells, holding rituals, scrying, potions and much more ... crucially, in each case the topic is discussed from an exciting contemporary perspective. So, when Kelly-Ann talks about sacred texts, she stresses that you can choose the texts that resonate with you - so why not Alice in Wonderland or Narnia? Maybe you want to move away from the traditional Wheel of the Year and create your own divisions? Instead of honouring a traditional deity, why not construct your own, choosing elements from rock stars, movie icons or fictional heroes? Or embody magical signs in your clothing and jewellery? Creativity and experimentation are encouraged, with tips to help the reader to be inventive. A curious reader with a desire to create an inspired, deeply personal path and free themselves from conformity will finish the book ready to take action and make magick happen! ...Show more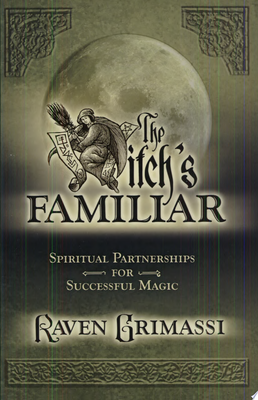 $32.95
AUD
Category: Wicca
Since ancient times, witches and magicians have worked magic with the aid of Familiars, or helpful spirits. Familiars may take the form of a beloved pet, a totem animal, or even a helpful nonphysical entity. Explore the fascinating history of Familiar spirits in The Witches' Familiar. Written by one of today's leading authorities on both Wicca and traditional hereditary Witchcraft, this book is your complete guide to finding and working with a Familiar. You'll read about the three types of Familiars: physical, astral, and spiritual. Learn how to call a Familiar to you, and how to choose an appropriate name. Discover how to use magical seals and sigils to command or release a nonphysical Familiar. Protect yourself and your loved ones by asking your Familiar to guard your home. Make your magic even more potent by enlisting your Familiar's aid in spellwork and ritual. Keep your bond strong, and find out how to release a Familiar when its work is done or it has passed from the physical plane. This is the first book to present never-before-published traditional Craft methods for working with Familiars as well as historical examples from Western ceremonial magic. Your magic will be even more powerful when you combine forces with a Familiar face. ...Show more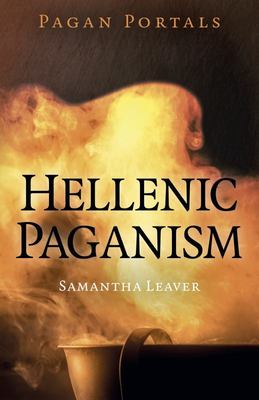 $15.95
AUD
Category: Forthcoming Titles
Hellenic Paganism has been growing in interest for a number of years and steadily becoming a strong presence in neo-Paganism. As with most paths there are many differing practices in the Hellenic world, all underpinned by the values and ethics of what is understood to be the Hellenic way of life. This i ncludes practitioners who simply believe and work with the Theoi and those that attempt the daunting task of reconstructing this beautifully rich and consuming religion. Hellenic Paganism explores the revitalisation and modernisation of ancient Greek life. ...Show more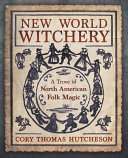 $51.95
AUD
Category: Forthcoming Titles
Explore Nearly 500 Samples of Folk Magic, Stories, Artifacts, Rituals, and Beliefs One of the most comprehensive collections of witchcraft and folk magic ever written, New World Witchery shows you how to integrate folk traditions into your life and deepen your understanding of magic. Folklore expert Co ry Thomas Hutcheson guides you to the crossroads of folk magic, where you'll learn about different practices and try them for yourself. This treasure trove of witchery features an enormous collection of stories, artifacts, rituals, and traditions. Explore chapters on magical heritage, divination, familiars, magical protection, and spirit communication. Discover the secrets of flying, gathering and creating magical supplies, living by the moon, working contemporary folk magic, and more. This book also provides brief profiles of significant folk magicians, healers, and seers, so you can both meet the practitioners and experience their craft. With New World Witchery, you'll create a unique roadmap to the folk magic all around you. ...Show more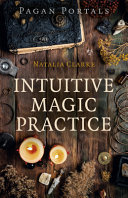 $15.95
AUD
Category: Forthcoming Titles
A guide and companion on an individual journey to true self-empowerment through reclaiming the power of intuition, this book celebrates who you are, utilizes intuition, nature principles and elements and puts YOU and your magical practice at the centre. Aimed at beginners, Pagan Portals - Intuitive Magi c Practice is easy to follow and will help you discover techniques, methods and practices you can adapt for your own magical practice. ...Show more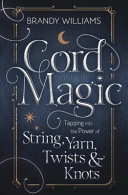 $33.95
AUD
Category: Forthcoming Titles
Blessed Threads & Magic Twists Cord magic is one of the easiest and most satisfying ways to make magic. This book shows you how to quickly and effectively twist your own magical cords, with specific tips for choosing colors, setting your intention, charging the cords, and incorporating powerful kno t spells. You will discover dozens of hands-on instructional worksheets and specific projects for a myriad of magical purposes, including protection, transitions, finding new love, improving your creative life, celebrating a handfasting, and many more. Author Brandy Williams also includes guidance for working with embellishments, capturing the power of astrological signs, unmaking a cord, and choosing the best materials. Cord magic is portable and versatile--you can twist a cord in a matter of minutes, whether you're at home or out in public. You can wear a magically charged cord as an accessory or simply carry one in a pocket or bag. This book explores the history of cord magic and it teaches everything you need to know about the tools and techniques you need to create your own magical twists and knots. ...Show more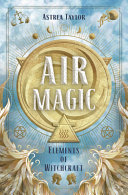 $33.95
AUD
Category: Forthcoming Titles | Series: Elements of Witchcraft Ser.
Inspire Your Craft with the History, Lore, and Practice of Air Magic Filled with spells, rituals, meditations, and correspondences, this impressive entry in Llewellyn's Elements of Witchcraft series strengthens your connection to the element of air. Astrea Taylor presents amazing methods for activating the air energy within you and raising your practice to new heights. Learn about the magical realm of air and how to transmit your intentions into it. Enhance your spiritual practice with a deeper awareness of the magic of words, incense, wind, sounds, and aromas. This enlightening book also features contributions from well-known writers, including Laura Tempest Zakroff and Phoenix LeFae. With captivating insights on air deities, animal guides, sacred sites, herbs, crystals, and more, Air Magic empowers you to harness the element of air and take flight. ...Show more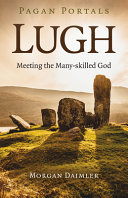 $15.95
AUD
Category: Forthcoming Titles
Lugh is a God of Ireland who is also found in other Celtic language speaking cultures, popular historically and just as well loved today. A deity of kingship and battle, he led his people out of oppression. A God skilled in magic, he used his power to bless and curse. Multifaceted and known as the 'many -skilled', Lugh is an intriguing member of the Tuatha De Danann and we can learn a great deal about him through his mythology, by looking at his cognates in other related cultures, and his modern appearances. In this book we will seek a deeper understanding of this well known yet mysterious figure. ...Show more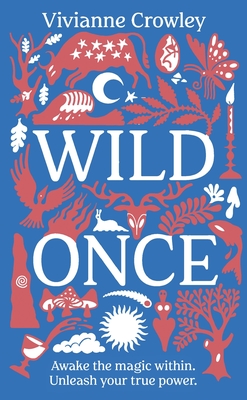 $32.95
AUD
Category: Forthcoming Titles
This is a personal exploration of magic as it is practised around the world. It's a book about traditions, stories, archetypes and communities that are steeped in history and often shrouded in secrecy. Throughout history, communities, civilisations and individuals have known that there is something bey ond the material - magic, if you like - and these powers can be harnessed to find true freedom: wildness. We all have a wild witch within; this book will inspire you to find her, whether that be through manifestation, spellwork, shamanism or any other manner of extraordinary rituals. As the world's leading expert on Wiccan, Vivanne Crowley is uniquely placed to bring the story of witches up to date. While she is a life-long witch, she's also an academic, and in this book explains the science, neurology and psychology behind many of these practices, as well as telling the stories of those even she can't explain... This is a not self-help book, nor is it a book of spells;Wild Once is the story of a life lived magically and an evocative, intricate account of a hidden world that is ready waiting to be discovered, if only you know where to look... ...Show more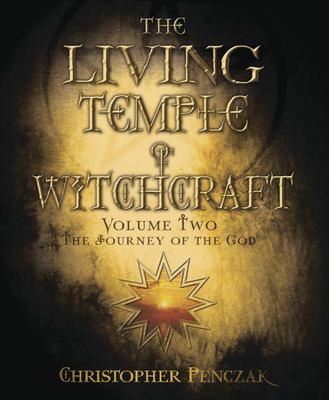 $47.95
AUD
Category: Wicca | Series: Penczak Temple Ser.
In the sixth installment of the award-winning Temple of Witchcraft series, popular author Christopher Penczak explores the quest of the God. In this volume, the twelve signs of the zodiac represent the God's symbolic journey through the sky. Each archetypal astrological force offers readers unique insig ht into the mysteries and the role of a high priest or high priestess. This manual of practical exercise, witchcraft theology, and ministerial advice also explores witchcraft and the modern world, discussing how contemporary issues can be approached from the perspective of witchcraft spirituality. A magickal education through the zodiac signs Learning tools for pagan ministers Earth stewardship and working with ley lines Ancestor work Trance work through dance and plant substances Mediumship within witchcraft Communing with your own personal twelvefold pantheon The lessons in this advanced magickal book culminate in a powerful self-initiation ritual that combines the lessons of the Goddess's descent and the God's journey, to bring awareness, understanding, and personal power. ...Show more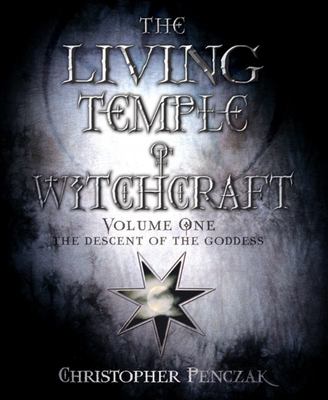 $49.95
AUD
Category: Wicca | Series: Temple of Witchcraft Ser.
Venture deeper into the mysteries of witchcraft and discover within yourself new levels of wisdom, love, power, and responsibility. In the fifth installment of the award-winning Temple of Witchcraft series, popular author Christopher Penczak explores the Descent of the Goddess. In the myth of Inanna, th e Goddess journeys through seven gates to attain entrance to the Underworld and learn its secrets. In this unique book on witchcraft, you will parallel this descent by journeying through each of the seven chakras, symbolically evolving from survival to a state of divinity. Each lesson has meditations based on the teachings of this journey, as well as an advanced discussion of a key facet of magick or witchcraft often overlooked by intermediate books: A pagan exploration of the Great Ages The measure of initiation The reason for being skyclad Power and the Right and Left Hand Paths The power of healing Ethics and codes of conduct Working with soul history Working with your Master-Teacher Discovering your own spiritual laws Receiving your secret names of the Goddess and God The Living Temple of Witchcraft, Volume One: The Descent of the Goddess is for solitaries, eclectics, and non-traditional witches who are ready to integrate the mysteries and magick into their ministry and share their gifts with the world. ...Show more