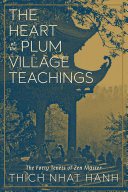 $62.95
AUD
Category: Forthcoming Titles
Zen Master Thich Nhat Hanh presents the 40 essential aspects of Buddhism in a series of beautiful, profound, and scholarly reflections on the nature of reality.   Beginning with the First Tenet, "Space is not an unconditioned Dharma. It manifests together with time, matter, and consciousness," this bo ok of principles contains the blueprint of Zen Master Thich Nhat Hanh's renewal of Buddhist teachings. For almost forty years during his exile in France, Thich Nhat Hanh has been the guiding teacher of monasteries of monks and nuns in the Buddhist tradition known as the Plum Village Community of Engaged Buddhism. During this time of teaching in the West, Thich Nhat Hanh identified, defined, and revised the teachings as a living, evolving body of Dharma. Underpinning their deceptively simple practices of mindful breathing, sitting, and walking lies a vibrant web of interconnected and poetic teachings. These teachings are a complete structure for a wholly modern Buddhism. The Heart of the Plum Village Teachings is a true textbook of refined contemplations on core Buddhist principles. ...Show more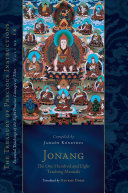 $79.95
AUD
Category: Forthcoming Titles | Series: The\Treasury of Precious Instructions Ser.
Jamg n Kongtrul Lodr Taye presents practical teachings from a variety of Tibetan Buddhist traditions in this volume of The Treasury of Precious Instructions. The Treasury of Precious Instructions by Jamg n Kongtrul Lodr Taye, one of Tibet's greatest Buddhist masters, is a shining jewel of Tibetan liter ature, presenting essential teachings from the entire spectrum of practice lineages that existed in Tibet. In its eighteen volumes, Kongtrul brings together some of the most important texts on key topics of Buddhist thought and practice as well as authoring significant new sections of his own. In this, the eighteenth volume, Kongtrul expands on The One Hundred and Eight Guidebooks, a collection of teaching manuals compiled by the sixteenth-century Tibetan master Kunga Drolchok, adding Indic source texts, Tibetan antecedents, and later interpretations. Though compiled by a Jonangpa abbot and transmitted by the Jonang tradition, these teaching manuals are actually drawn from the Kadam, Sakya, Kagyu, and, to a lesser extent, Nyingma traditions. They are succinct and impart practical wisdom, as transmitted by key figures like Kunga Chogdrub and Lowo Khenchen Sonam Lhundrub. Gyurme Dorje, the translator, provides extensive notes and helpful context throughout. The resulting volume preserves and integrates the diverse lineages of Tibetan Buddhism while providing useful advice to practitioners. ...Show more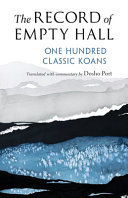 $34.95
AUD
Category: Forthcoming Titles
The Record of Empty Hall was written by Xutang Zhiyu (1185-1269), an important figure in Chinese Linji Chan (Japanese Rinzai Zen) Buddhism and in its transmission to Japan. Although previously little-known in the West, Xutang's work is on par with the other great koan collections of the era, such as The Blue Cliff Record and Book of Serenity. Translated by Zen teacher Dosho Port from the original Chinese, The Record of Empty Hall opens new paths into the earthiness, humor, mystery, and multiplicity of meaning that are at the heart of koan inquiry. Inspired by the pithy, frank tone of Xutang's originals, Port also offers his own commentaries on the koans, helping readers to see the modern and relatable applications of these thirteenth-century encounter stories. Readers familiar with koans will recognize key figures, such as Bodhidharma, Nanquan, and Zhaozhou and will also be introduced to teaching icons not found in other koan collections. Through his commentaries, as well as a glossary of major figures and an appendix detailing the cases, Port not only opens up these remarkable koans but also illuminates their place in ancient Chinese, Japanese, and contemporary Zen practice. ...Show more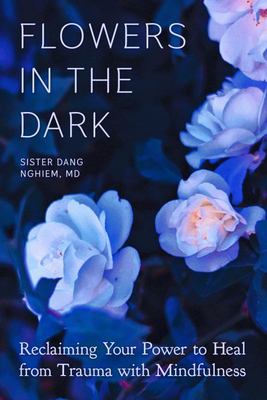 $29.95
AUD
Category: Forthcoming Titles
"Profound and hopeful.... Sister Dang Nghiem integrates the neuroscience of trauma, effective treatments, and mindfulness training. Highly recommended."--Rick Hanson, PhD, author of Buddha's Brain Learn the accessible and deeply compassionate practices for healing trauma, known as the Five Strengths of applied Zen Buddhism. More than a philosophy, these body-based practices are backed by modern neuroscience research, and they can be applied by anyone suffering from trauma to begin experiencing relief.   Mindfulness teacher Sister Dang Nghiem, MD, is an inspiration for anyone who has ever suffered from abuse, life-changing loss, severe illness, or the aftermath of war. In Flowers in the Dark, she brings together her lived experience as a survivor, certified MD, and ordained Buddhist teacher to offer a body-based, practical approach to healing from life's most difficult and painful experiences. Offering insights from Buddhist psychology and simple somatic practices for tapping into our Five Strengths--our inner faculties of self-trust, diligence, mindfulness, concentration, and insight--Sister Dang Nghiem's approach to trauma is radically accessible; it begins with awareness of our breathing. With each chapter containing a progression of guided reflections an exercises, this book can be read as an adjunct to therapy and a helpful guide for moving through trauma in the body. With the practice of mindfulness, we can access our strength as survivors and our joy in being alive. ...Show more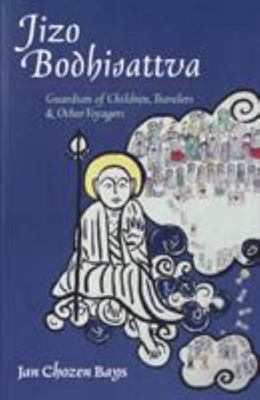 $25.98
AUD
$51.95
(49% off)
Category: Zen Buddhism
Jizo is an important bodhisattva or "saint" of the Mahayana Buddhist tradition. Most prominent today in Japanese Zen, Jizo is understood to be the protector of those journeying through the physical and spiritual realms. This bodhisattva is closely associated with children, believed to be their guardian before birth, throughout childhood, and after death. Here, an American Zen master offers an engaging and informative overview of the history of this important figure and conveys the practices and rituals connected with him, including a simple ceremony for remembering children who have died. Inspired by her own personal experience with Jizo practice, Bays explains how the Buddhist teachings on Jizo can bring peace to those confronted with suffering and loss. ...Show more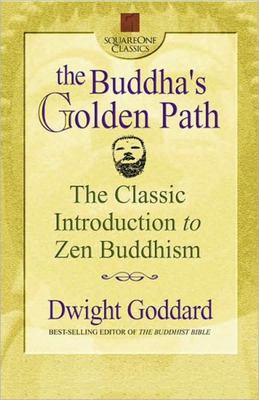 $18.75
AUD
$37.50
(50% off)
Category: Zen Buddhism | Series: Square One Classics Ser.
In 1929, when author Dwight Goddard wrote The Buddha's Golden Path, he was breaking ground. No American before him had lived the life of a Zen Buddhist monk, and then set out to share what he had learned with his countrymen. The Buddha's Golden Path is a true classic. It has touched countless lives, and opened the door for future generations in this country to study and embrace the principles of Zen. ...Show more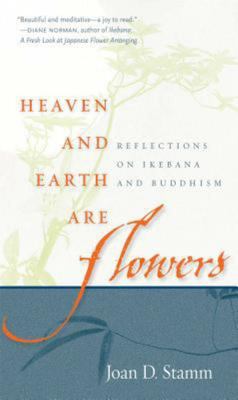 $15.00
AUD
$30.00
(50% off)
Category: Zen Buddhism
In this lovely, meditative exploration of Ikebana -- the Japanese art of flower arranging -- Joan Stamm shows us how her twin paths of Buddhist practice and artistic endeavor converge and indeed become thoroughly intertwined. In reflecting on the fading of a lovely bloom, the author understands imperman ence; when she shows us the natural symmetry of a blossom, we find that we too have regained our balance. Stamm's elegant, lush voice weaves childhood memories with meditations on the symbolic importance of nature. ...Show more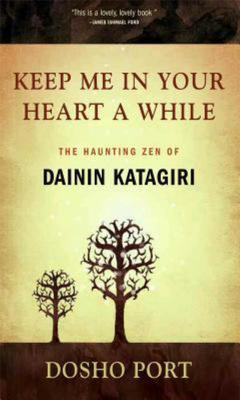 $18.98
AUD
$37.95
(49% off)
Category: Zen Buddhism | Series: Zen Buddhism Ser.
"After my death I will come back and haunt over you, checking on your practice." Dainin Katagiri Roshi, one of the greatest pioneers of Zen in America, said this frequently, teasing Dosho Port and his fellow students. For Dosho, Katagiri Roshi's "haunting" still includes, to borrow a phrase from Warren Zevon, "keeping him in my heart a while" - continuing the intimate exploration of the indelible imprint that a Zen teacher leaves on a student's heart. Katagiri's teaching was at once powerful, gentle, and sometimes almost even casual. For Dosho, some of the richest teachings came in these simple, casual moments during everyday interactions. The structure of this book is built around a series of such vivid truth-happening places, evocative of the ancient koans of the Zen tradition, touching on such topics as the nature and purpose of Zen, the dynamic and working of realization, and, of course, the functioning of the teacher-student relationship. ...Show more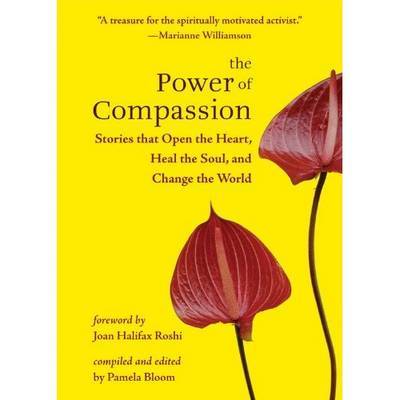 $13.97
AUD
$27.95
(50% off)
Category: Zen Buddhism
Compassion is much more than a state of mind. That's because it has the power to move people to act on behalf of others. Here more than forty, first-person stories by the likes of John F. Kennedy, Jr., Pema Chodron, Barbara Brodsky, Thich Nhat Hanh, Jay Jarvis Masters, Joan Halifax, and Sogyal Rinpoche that demonstrate how compassion can be a dynamic force that achieves concrete consequences. In one story, a monk welcomes a dying child into his home, providing the boy with practical care and a sense of peace during the boy's last nine months of life. In another story, a civil rights protester learns from a cellmate how to find compassion for those she once considered to be the "opposition." In stories as gripping as they are inspirational, it becomes abundantly clear that intentional acts of kindness are nothing short of life-changing -- and sometimes even world-changing. The writings collected here also prove that while our compassion aids others, it is also a mighty force that opens our own hearts. Pamela Bloom believes compassion is contagious. She has compiled a timely book for times worth changing. ...Show more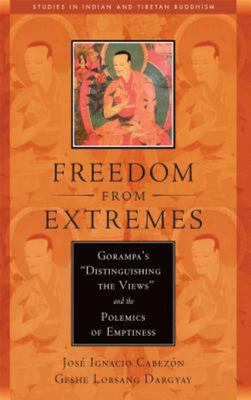 $29.98
AUD
$59.95
(49% off)
Category: Tibetan Buddhism | Series: Studies in Indian and Tibetan Buddhism Ser.
What is emptiness? This question at the heart of Buddhist philosophy has preoccupied the greatest minds of India and Tibet for two millennia, producing hundreds of volumes. Distinguishing the Views, by the fifteenth-century Sakya scholar Gorampa Sonam Senge, is one of the most important of those works, esteemed for its conciseness, lucidity, and profundity. Freedom from Extremes presents Gorampa's elegant philosophical case on the matter of emptiness here in a masterful translation by Geshe Lobsang Dargyay. Gorampa's text is polemical, and his targets are two of Tibet's greatest thinkers: Tsongkhapa, founder of the Gelug school, and Dolpopa, a founding figure of the Jonang school. Distinguishing the Views argues that Dolpopa has fallen into an eternalistic extreme, whereas Tsongkhapa has fallen into nihilism, and that only the mainstream Sakya view - what Gorampa calls "freedom from extremes" - represents the true middle way, the correct view of emptiness. Suppressed for years in Tibet, this seminal work today is widely regarded and is studied in some of Tibet's greatest academic institutions. Gorampa's treatise has been translated and annotated here by two leading scholars of Tibetan Buddhist philosophy, and a critical edition of the Tibetan text on facing pages gives students and scholars direct access to Gorampa's own words. Jose Cabezon's extended introduction provides a thorough overview of Tibetan polemical literature and contextualizes the life and work of Gorampa both historically and intellectually. Freedom from Extremes will be indispensable for serious students of Madhyamaka thought. ...Show more