$41.95
AUD
Category: Sufism
Rabi'a, a female Sufi saint, was born in 717 CE and released from slavery to lead a life in pursuit of purity and perfect union with God. Her teachings and the numerous miracles attributed to her have made her an influential and revered figure in Sufi theology. This authoritative 1928 biography of the s aint was written by Margaret Smith, who mastered numerous eastern languages, travelled extensively, and published a number of translations of important Arabic texts. Smith's linguistic skill and her immersion in the culture she studied has produced a book still considered an important account of Rabi'a's life. Smith also includes an incisive discussion of the role of women in early Islamic mysticism and an examination of Sufi doctrine, and examines the issues of celibacy and sainthood in Islam. A biography of one exceptional woman written by another. ...Show more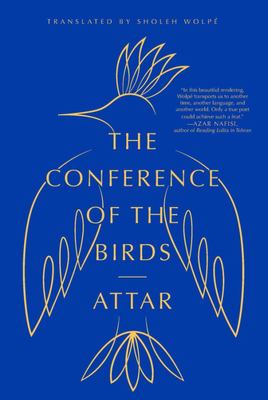 $24.95
AUD
Category: Sufism
Considered by Rumi to be "the master" of Sufi mystic poetry, Attar is best known for this epic poem, a magnificent allegorical tale about the soul's search for meaning. He recounts the perilous journey of the world's birds to the faraway peaks of Mount Qaf in search of the mysterious Simorgh, their king . Attar's beguiling anecdotes and humor intermingle the sublime with the mundane, the spiritual with the worldly, while his poem models the soul's escape from the mind's rational embrace.Sholeh Wolpé re-creates for modern readers the beauty and timeless wisdom of the original Persian, in contemporary English verse and poetic prose. ...Show more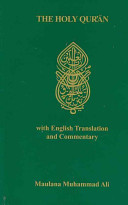 Holy Quran
by Maulana Muhammad Ali
$49.95
AUD
Category: Islam
The Holy Qur,an was the revealation given to Prophet Muhammad (P.B.U.H.) from Allah (God)by way of the Angel Gabriel (S.R.A.) approx. 1400 A.D.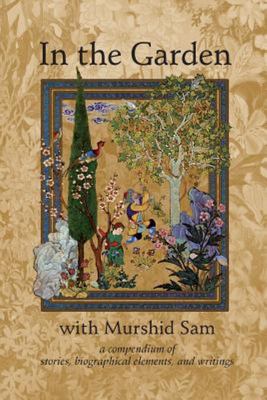 $40.95
AUD
Category: Sufism
Originally published in 1975, In the Garden is a collection of writings by and about Samuel L. Lewis, the founder of the Dances of Universal Peace. The book contains key writings by Lewis, including spiritual lessons, practices and poetry, as well remembrances and photos of him by his early students. S amuel L. Lewis also known as Sufi Sam and Sufi Ahmed Murad Chisti (October 18, 1896 - January 15, 1971) was an American mystic and horticultural scientist who founded what became the Sufi Ruhaniat International, a branch of the Chishtia Sufi lineage. After a lifetime of spiritual study with teachers East and West, primarily the Sufi Hazrat Inayat Khan and the Zen monk Nyogen Senzaki, Lewis was recognized simultaneously as a Zen master and Sufi murshid (senior teacher) by Eastern representatives of the two traditions. He also co-founded the Christian mystical order called the The Holy Order of Mans. His early interest in international seed exchange and organic agriculture also established him as one of the pioneers of green spirituality. His most enduring legacy may be the creation of the Dances of Universal Peace, an early interspiritual practice that has spread around the world in the 45 years since his passing. "The Sufi dervishes, using their feet...rid their minds of useless luggage. The ridding of luggage is more important than the method. What is needed is a method that works, not a philosophy about method which can be very confusing." "Words are not peace. Thoughts are not peace. Plans are not peace. Programs are not peace. Peace is fundamental to all faiths. Peace is fullness, all inclusive...and must be experienced." "One of the reasons I am teaching this music and dancing is to increase Joy, not awe towards another person, but bliss in our own self. This is finding God within, through experience." ...Show more
$27.95
AUD
Category: Sufism
A work of staggering poetic beauty that has inspired the likes of John Ruskin, T. S. Eliot, and Robert Bly, The Rubaiyat of Omar Khayyam was written in eleventh-century Persia and was largely unknown in the West until it was translated into English by Edward FitzGerald in 1859. In FitzGerald's hands, th e individual Persian quatrains of the original coalesced into one of the most moving and often-cited modern poetic statements about loss, longing, and nostalgia. As Robert D. Richardson notes, The Rubaiyat is startlingly modern in its outlook and composition, and through it, one civilization speaks to another as equals and across a gap of almost a thousand years. Annotated by Richardson and illustrated beautifully with the elegant watercolors of Lincoln Perry, this edition of The Rubaiyat of Omar Khayyam will bring this affirmed classic to a new generation of readers. It is the perfect complement to Richardson's "biography" of The Rubaiyat, Nearer to the Heart's Desire. ...Show more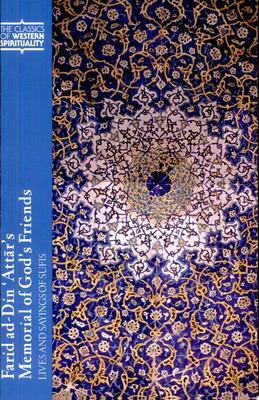 $77.95
AUD
Category: Sufism | Series: Classics of Western Spirituality Ser.
In Farid ad-Din 'Attār's Memorial of God's Friends, readers will explore the sole extant prose work of the great Persian Sufi poet Farid al-Din 'Attār (d. ca. 1230). Integrating the writings of generations of Sufi scholars and historians, it relates the saga of Islamic spirituality through the lives and sayings of some its most prominent exemplars. 'Attār combines popular legend, historical anecdote, ethical maxim, and speculative meditation in lively and thought-provoking biographies. 'Attār's lucid and economical style encourages readers to participate fully in the efforts of these pioneers of the sacred to live out and express their unfolding encounters with the divine. Scholars, shopkeepers, princes, and outcasts--God's friends come from all classes of medieval society and embody the full range of religious attitudes, from piety and awe to love and ecstatic union. This work merges the miraculous and the everyday in one of the most engaging and comprehensive portrayals of spiritual experience in the Islamic tradition. Highlights:This translation makes the major biographies of Memorial of God's Friends available in their entirety for the first time to a general audience in a contemporary American idiom. ...Show more

The Story of Layla and Majnun
by R. Gelpke (Translator); Zia Inayat Khan (Preface by, Supplement by); Ganjavi Nizami; Omid Safi (Supplement by)
$34.95
AUD
Category: Sufism
An excellent translation of Nizami's 12th century poetic masterpiece of the legend of the romantic fool. Tale of the ideal lover, and allegory of the soul's search for God.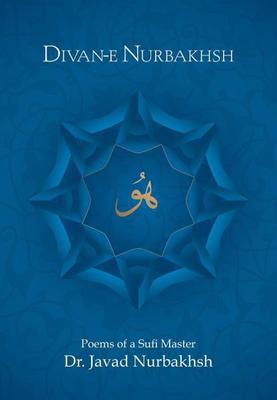 $86.95
AUD
Category: Sufism
From beginning to end, this collection of Sufi poetry is uncompromisingly direct and lucid. Master of the Nimatullahi Sufi order for over fifty years, poet and psychiatrist Dr. Javad Nurbakhsh knew the twists and turns of the psyche and the soul, and the way of love. His message here is clear, stark, an d beautiful. In this new translation of 188 ghazals, 20 poems in the masnavi form, 45 quatrains, and 55 five-verse poems, seekers from many paths will find accurate and unflinching guidance combined with unfailing generosity. Love and truth manifest in these verses, as do correction and direction. The poems always lead the reader along a straight path. They very much take into account the sometimes challenging territory of spiritual endeavor, and although the way to the Beloved may not always be easy, the poems show how to get there, encouraging, chiding, and illuminating as they go. A concise glossary and footnotes offer English-speakers and those proficient in the Persian language a fresh and comprehensive approach to the body of Dr. Nurbakhsh s poetry in its authentic Sufi context. Beginners, long-time practitioners and students of contemplative and mystical traditions will find joy and fellowship in these pages. ...Show more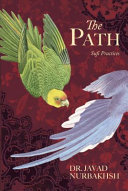 $41.95
AUD
Category: Sufism
In the Preface of Dr. Javad Nurbakhsh's book Sufi Women the question Is there any difference between men and women in terms of their faith? is plainly addressed. With candid simplicity, Dr. Nurbakhsh writes that women who seriously set foot on the path toward Reality are in exactly the same position as men who do so. He goes on to extol: Since in the Ocean of Divine Unity neither I or You exists, what possible meaning can man or woman have? The book throws a light on the profound respect accorded to Sufi women through the centuries from the early days of Islam, presenting the biographies and anecdotal stories of a number of highly reputed women. Beginning with Rabia, the most famous Sufi woman of early times, who it was said surpassed most of the contemporary masters of her time in wayfaring to God, to dozens of others, including anonymous women who's stories are here set down for the first time. Dr. Nurbakhsh's book also contains one of the most succinctly written overviews of the history of Sufism including its later transformation and evolution expanding from seventh century A.D. to the late fifteenth century comprised of stages, namely: asceticism and abstinence; the elements of Divine love and compassion having replaced the previous stress on the fear of God's chastisement; ethical practices and theoretical Sufism, to the speculative philosophy in conjunction with Ibn'Arabi's Unity of Being. ...Show more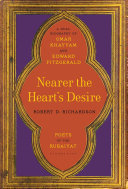 $32.95
AUD
Category: Biographies
Written in Persian in the eleventh century, Omar Khayyam's quatrains, known as rubai, were written individually for an audience at court, and explored the meanings of life, love, and friendship. They were almost completely unknown in the West until Edward FitzGerald--himself a relatively obscure critic- -translated and organized some one hundred of them into a unified whole that he called The Rubaiyat of Omar Khayyam, which he published anonymously in 1859. Ignored initially, it soon became a sensation--and FitzGerald with it, his work now translated into seventy languages--and one of the most-read works of literature of all time. Deftly and eloquently recounting in turn the life stories of Khayyam and FitzGerald, linking them over the span of eight centuries, acclaimed biographer Robert Richardson has crafted the story of the legendary Rubaiyat itself, illuminating a literary classic and reinforcing its place in the canon of great world literature. ...Show more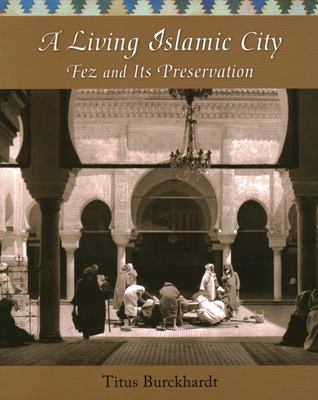 A Living Islamic City - Fez and Its Preservation
by Titus Burckhardt; Jean-Louis Michon (Editor); Joseph A. Fitzgerald (Editor); Jane Casewit (Translator)
$40.95
AUD
Category: Islam | Series: G - Reference,Information and Interdisciplinary Subjects Ser.
The Moroccan city of Fez, founded in the ninth century CE, is one of the most precious urban jewels of Islamic civilization. For more than 40 years Titus Burckhardt worked to document and preserve the artistic and architectural heritage of Fez in particular and Morocco in general. These newly translated lectures, delivered while Burckhardt was living and working in Fez, explore how the historic city can be preserved without turning it from a living organism into a dead museum-city, and how it can be adapted and updated using the values that gave birth to the city and its way of life. Aided by photographs and sketches made during the course of his lifetime, Burckhardt conveys what it means to be a living Islamic city. ...Show more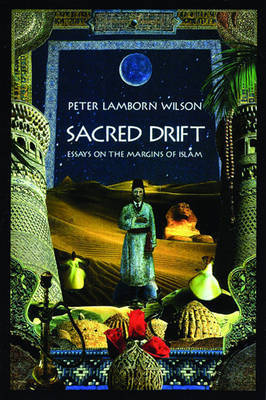 $35.95
AUD
Category: Islam
Peter Lamborn Wilson proposes a set of heresies, a culture of resistance, that dispels the false image of Islam as monolithic, puritan, and two-dimensional. Here is the story of the African-American noble Drew Ali, the founder of "Black Islam" in this country, and of the violent end of his struggle for "love, truth, peace, freedom, and justice." Another essay deals with Satan and "Satanism" in esoteric Islam; and another offers a scathing critique of "authority" and sexual misery in modern puritanist Islam. "The Anti-Caliph" evokes a hot mix of Ibn Arabi's tantric mysticism and the revolutionary teachings of the "Assassins." The title essay, "Sacred Drift, " roves through the history and poetics of Sufi travel, from Ibn Khaldun to Rimbaud in Abyssinia to the situationists. A "romantic" view of Islam is taken to radical extremes; the exotic may not be "true, " but it's certainly a relief from academic propaganda and the obscene banality of simulation. ...Show more