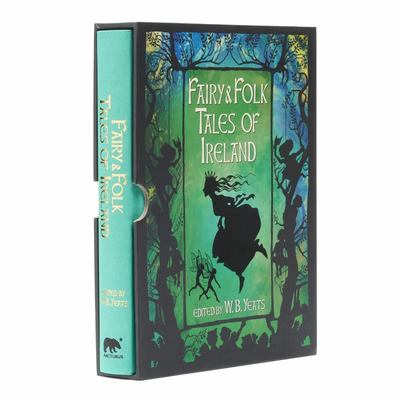 $51.95
AUD
Category: Mythology | Series: Arcturus Slipcased Classics Ser.
One of Ireland's greatest writers, the Nobel-prize winner W. B. Yeats, was fascinated by the myths and folklore of his native country. Compiled by Yeats in 1892, these stories were collected around the country by a variety of historians, including Lady Wilde, the mother of Oscar Wilde. Within these page s, you'll discover tales of greedy sons who get their comeuppance, canny priests, evil witches and demons alongside legends of heroic kings, giants and, of course, the good folk themselves - the fairies, the leprechauns and the cluricauns. These are yarns that have passed down through generations and which are still as entertaining and magical as when they were first recalled. This gorgeous foil-stamped edition includes enchanting illustrations and is presented in a handsome slipcase. Written between 500 BCE and 700 CE, these seven texts have inspired generals for millennia, both in China and the wider world. Featuring Sun Tzu's The Art of War, this new translation brings to light the military masterpieces of ancient China. These seven texts display an understanding of strategy and warfare still relevant more than 2,000 years after they were originally written. Together, they present a uniquely eastern tradition of warfare that emphasizes speed, stealth, and cunning. This collection includes seven of the most famous military texts of ancient China: The Art of War, Wuzi, Wei Liaozi, Taigong's Six Secret Teachings, The Methods of the Sima, Three Strategies of Huang Shigong, and Questions and Replies Between Emperor Taizong of Tang and General Li Jing. These new translations bring to light several texts that display an understanding of strategy and warfare that still has relevance millennia after their original publication. From the 11th-century AD onward, these texts became required reading for Chinese military officers. ABOUT THE SERIES: Arcturus Slipcased Classics are beautiful foil-stamped gift editions of classic works of literature, presented in a slipcase and decorated with delightful illustrations. ...Show more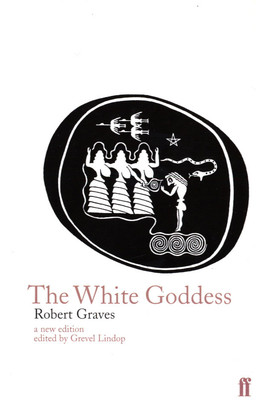 $35.00
AUD
Category: Goddesses
This labyrinthine and extraordinary book, first published fifty years ago, was the outcome of Graves's vast reading and curious research into strange territories of folklore, mythology, religion and magic. Erudite and impassioned, it is a scholar-poet's quest for the meaning of European myths, a polemic about the relations between man and woman, and also an intensely personal document in which Graves explored the sources of his own inspiration and, as he believed, all true poetry. First published 1948 ; this 4th edition 1997. ...Show more
$25.95
AUD
Category: Mythology | Series: Oxford Quick Reference
The powerful gods of Greece, Rome, and Scandinavia, the more mystical deities of Buddhist and Hindu India, and the stern spirits of the African and American continents all reflect very different civilizations, yet they also demonstrate the unity of mankind in its fundamental need for explanations of the unknown. Arthur Cotterell sets out clearly the chief myths of the world and explains why different mythologies arose in different lands. * Comprehensive coverage in seven main sections of West Asia, South and Central Asia, East Asia, Europe, America, Africa, and Oceania * Clear and informative section introductions highlight the history and lifestyle of ancient peoples and the landscape in which they lived * Illustrated with black-and-white photographs and maps of each key area 'An excellent reference book, as well as a good book for dipping into at leisure.' Greek Review ...Show more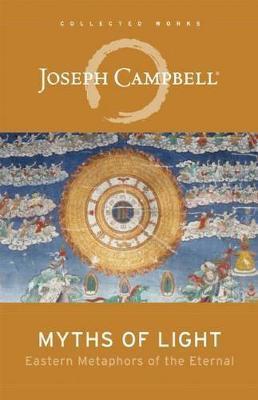 $27.95
AUD
Category: Mythology
Master mythologist Joseph Campbell had a genius for finding the unifying symbols and metaphors in apparently distinct cultures and traditions. In Myths of Light: Eastern Metaphors of the Eternal, Campbell explores, with his characteristic clarity and humor, the principle that underlies all the great rel igions of India and East Asia, from Jainism and Hinduism to Buddhism and Taoism: the transcendent World Soul. Joseph Campbell began his comparative study of the world's religions with a chance meeting with the renowned Indian theosophist Jeddu Krishnamurti on a trans-Atlantic steamer. Though Campbell was deeply fascinated by mythologies and religions from every continent, Asia's potent mix of theologies captured his imagination more than any other, and offered him paths to understanding the essence of myth. In Myths of Light, Campbell explores the core philosophies and mythologies of the East, comparing them through vivid examples and stories to each other and to those of the West. A worthy companion to Thou Art That and to Campbell's Asian Journals, this volume conveys complex insights through warm, accessible storytelling, revealing the intricacies and secrets of his subject with his typical enthusiasm. ...Show more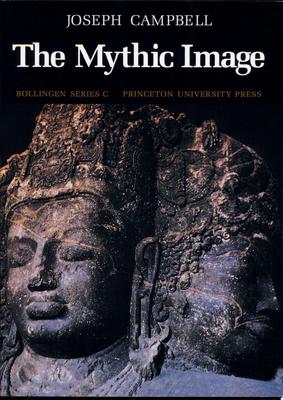 $110.00
AUD
Category: Mythology | Series: Bollingen Series (General) Ser.
A paperback edition of Campbell's major study of the mythology of the world's high civilizations over five millennia. It includes nearly 450 illustrations. The text is the same as that of the 1974 edition.  Mythologist Joseph Campbell was a masterful storyteller, able to weave tales from every corner o f the world into compelling, even spellbinding, narratives. His interest in comparative mythology began in childhood, when the young Joe Campbell was taken to see Buffalo Bill's Wild West Show at Madison Square Garden. He started writing articles on Native American mythology in high school, and the parallels between age-old myths and the mythic themes in literature and dreams became a lifelong preoccupation. Campbell's best-known work is The Hero with a Thousand Faces (1949), which became a New York Times paperback best-seller for Princeton in 1988 after Campbell's star turn on the Bill Moyers television program The Power of Myth. During his early years as a professor of comparative religion at Sarah Lawrence College, Campbell made the acquaintance of Indologist Heinrich Zimmer, a kindred spirit who introduced him to Paul and Mary Mellon, the founders of Bollingen Series. They chose Campbell's The Mythic Image as the culmination of the series, giving it the closing position--number one hundred. A lavishly illustrated and beautifully produced study of the mythology of the world's high civilizations, The Mythic Image received a front-cover review in the New York Times Book Review upon publication. Through the medium of visual art, the book explores the relation of dreams to myth and demonstrates the important differences between oriental and occidental interpretations of dreams and life. ...Show more
Ariadne
by Jennifer Saint
$32.95
AUD
Category: New In Stock
A mesmerising retelling of the ancient Greek myth of Theseus and the Minotaur. Perfect for fans of CIRCE, A SONG OF ACHILLES, and THE SILENCE OF THE GIRLS. As Princesses of Crete and daughters of the fearsome King Minos, Ariadne and her sister Phaedra grow up hearing the hoofbeats and bellows of the Min otaur echo from the Labyrinth beneath the palace. The Minotaur - Minos's greatest shame and Ariadne's brother - demands blood every year. When Theseus, Prince of Athens, arrives in Crete as a sacrifice to the beast, Ariadne falls in love with him. But helping Theseus kill the monster means betraying her family and country, and Ariadne knows only too well that in a world ruled by mercurial gods - drawing their attention can cost you everything. In a world where women are nothing more than the pawns of powerful men, will Ariadne's decision to betray Crete for Theseus ensure her happy ending? Or will she find herself sacrificed for her lover's ambition? Ariadne gives a voice to the forgotten women of one of the most famous Greek myths, and speaks to their strength in the face of angry, petulant Gods. Beautifully written and completely immersive, this is an exceptional debut novel.   ...Show more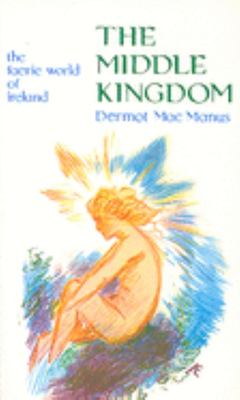 $31.95
AUD
Category: Mythology
" Among the books I read at the Beaconsfield Public Library] I remember being impressed by Dermot MacManus' The Middle Kingdom, which had a great effect on me, and is probably one of the most influential books I've ever read", Terry Pratchett (in his 1999 talk to the Folklore Society)'No matter what one doubts, ' wrote W.B.Yeats, 'one never doubts the faeries for . . . they stand to reason.' The author, an intimate friend of Yeats and a friend too of the great folklorist Douglas Hyde and the myriad-minded mystic G.W.Russell ('A.E.'), was a staunch believer in 'the ancient and continuing spirit life of the countryside'. Writing not as a folklorist but as a historian, Diarmuid MacManus records in factual detail many manifestations of the Irish faery world early in the twentieth century. He tells how the Thornhill fairy appeared to two sisters in their room, and the Mount Leinster fairy to a young woman as she was taking the cows home, and a young girl tried to pat the Wicklow pooka as it walked beside her, but her hand went right through it. This is a strikingly persuasive book, tackling in a serious and intelligent manner a subject that has a strong romantic appeal. The author set out to write the book with certain principles in mind: first, that a central character in each incident was still alive at the time the book was first published (in 1959); second, that he could vouch for their reliability; and third, that each agreed to stand up, if asked, and vouch for the truth of the experience. Except in a few instances, those telling the stories had been friends of the author for many years. Since its publication forty years ago it has retained its uniqueness as the only collection of true Irish fairy tales. ...Show more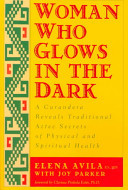 $31.95
AUD
Category: Mythology
An autobiographical account of how a psychiatric nurse specialist became a folk medicine healer; this also explains the origins and practice of one of the oldest forms of medicine in the New World.--Kirkus.
$22.95
AUD
Category: Mythology
Through ancient art, evocative myth, exciting archaeological revelations and philosophical explorations Bettany Hughes shows why this immortal goddess endures through to the twenty-first century, and what her journey through time reveals about what matters to us as humans. Charting Venus's origins in p owerful ancient deities, Bettany demonstrates that Venus is far more complex than first meets the eye. Beginning in Cyprus, the goddess's mythical birthplace, Bettany decodes Venus's relationship to the Greek goddess Aphrodite, and, in turn, Aphrodite's mixed-up origins both as a Cypriot spirit of fertility and procreation - but also, as a descendant of the prehistoric war goddesses of the Near and Middle East, Ishtar, Inanna and Astarte. On a voyage of discovery to reveal the truth behind Venus, Hughes reveals how this mythological figure is so much more than nudity, romance and sex. It is the both the remarkable story of one of antiquity's most potent forces, and the story of human desire - how it transforms who we are and how we behave. ...Show more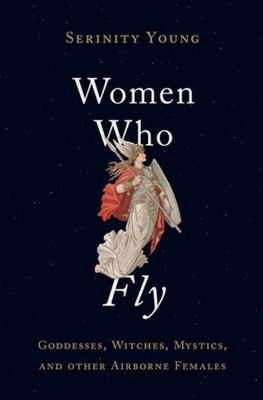 $46.95
AUD
Category: Women
From the beautiful apsaras of Hindu myth to the swan maidens of European fairy tales, stories of flying women-some carried by wings, others by clouds, rainbows, floating scarves, and flying horses-reveal the perennial fascination with and ambivalence about female power and sexuality. In Women Who Fly, S erinity Young examines the motif of the flying woman as it appears in a wide variety of cultures and historical periods, in legends, myths, rituals, sacred narratives, and artistic productions. She considers supernatural women like the Valkyries of Norse legend, who transport men to immortality; winged deities like the Greek goddesses Iris and Nike; figures of terror like the Furies, witches, and succubi; airborne Christian mystics; and wayward, dangerous women like Lilith and Morgan le Fay. Looking beyond the supernatural, Young examines the modern mythology surrounding twentieth-century female aviators like Amelia Earhart and Hanna Reitsch.Throughout, Young demonstrates that female power has always been inextricably linked with female sexuality and that the desire to control it is a pervasive theme in these stories. This is vividly depicted, for example, in the twelfth-century Niebelungenlied, in which the proud warrior-queen Brünnhilde loses her great physical strength when she is tricked into surrendering her virginity. Even in the twentieth-century the same idea is reflected in the exploits of the comic book and film character Wonder Woman who, Young suggests, retains her physical strength only because her love for fellow aviator Steve Trevor goes unrequited.The first book to systematically chronicle the figure of the flying woman in myth, literature, art, and pop culture, Women Who Fly offers a fresh look at the ways in which women have both influenced and been understood by society and religious traditions throughout the ages and around the world. ...Show more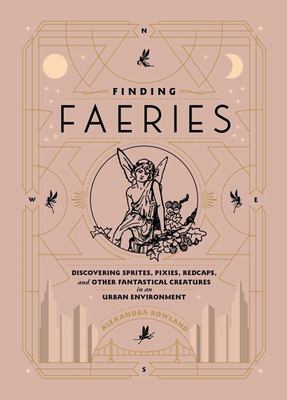 $29.95
AUD
Category: New In Stock
Discover where faeries and other mythical creatures are hiding in our modern, urban environment with this beautifully illustrated guide to uncovering magical beings. From the musty corners of libraries to the darkest depths of urban sewers, faeries, boggarts, redcaps, and other fantastical species can b e found all around us--but only if we know where to look. And like every other being in the modern world, these wonderous creatures have been forced to adapt to the climate, industrial, and cultural changes of the modern era. Many formerly common creatures from akeki to cave trolls have been driven out by the urban sprawl, technological advancements, and climate change while others, including ether sprites and brownies, have been able to thrive in abundance, creating homes within electrical hotbeds and massive landfills. Featuring descriptions of magical creatures from around the globe, this encyclopedic collection details the history and adaptability of more than fifty different species of fae. Describing little-known and fascinating creatures such as the Luck Pigeon of Baltimore, the Ghost Cat of India, and the Brain Sucker of South Africa, this book will expose readers to fantastical species from a variety of cultures and communities. Combining scholarship with modern lore and environmentalism, and featuring stunning hand-drawn illustrations, Finding Faeries is a captivating look at the fantastical beings that inhabit our world today. ...Show more
$44.95
AUD
Category: Mythology
An encyclopedic A-to-Z guide, this beautifully designed and illustrated volume offers hundreds of rich and fascinating definitions of 700 major and minor characters, creatures, and places of classical mythology. The perfect companion to the 75th anniversary illustrated edition of Edith Hamilton's Mythol ogy. Classical Mythology A-to-Z is a comprehensive and engrossing guide to Greek and Roman mythology. Written by Annette Giesecke, PhD, Professor of Classics and Chair of Ancient Greek and Roman Studies at the University of Delaware, this brilliant reference offers clear explanations of every character and locale, and captures the essence of these timeless tales. From the gods and goddesses of Mount Olympus, to the heroes of the Trojan War, to the nymphs, monsters, and other mythical creatures that populate these ancient stories, Giesecke recounts, with clarity and energy, the details of more than 700 characters and places. Each definition includes cross-references to related characters, locations, and myths, as well their equivalent in Roman mythology and cult. In addition to being an important stand-alone work, Classical Mythology A-to-Z is also written, designed, and illustrated to serve as an essential companion to the bestselling illustrated 75th-anniversary edition of Mythology by Edith Hamilton, including 10 full-color plates and 2-color illustration throughout by artist Jim Tierney. ...Show more