$42.95
AUD
Category: Forthcoming Titles
From the co-founder of one of the world's most respected herbal education websites: recipes, rituals, practices, and personal stories to help you live a more sexually fulfilled and vital life.   Plants are the great healers of the earth, and their capacity to support healthy sexuality is just as power ful. This beautifully written and illustrated book brings you into a relationship with herbs for sexual fulfillment and empowerment.   Drawing on her own knowledge of herbalism and sacred sensuality, along with intimate stories from students who implemented her teachings, Kimberly Gallagher guides you on a personal journey of growth aided by the aphrodisiac properties and sensual uses of healing herbs and flowers such as damiana, cacao, and rose. Kimberly is an author and co-founder of LearningHerbs, a widely respected herbal education website.   In Aphrodisiac, you'll find thoughtful, soulful rituals and dozens of recipes for putting the herbs to use, such as Autumn Blush Cordial, Rose Massage Oil, and Cardamom Chocolate Mousse Torte. You'll read user-friendly and well-researched monographs that teach you everything you need to know about every featured herb. And you'll find a wide range of practices for inviting erotic energy flow into your life--including creating an inviting environment, nourishing your body, and simply slowing down so there's time to savor pleasure.   When people are sensually alive and sexually fulfilled, they are more confident, creative, and joyful. They are also more likely to share their unique personal gifts with the world.   Aphrodisiac is an essential resource for anyone wishing to live a more vibrant life. ...Show more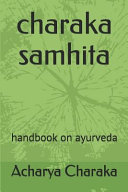 $65.95
AUD
Category: Ayurveda
The Indian science of Ayurveda, or "life knowledge" has been practiced unbrokenfor thousands of years, handed down from teacher to student. Ayurveda provides themethod for living a balanced life, for the prevention of disease and pain and for thetreatment of diseases presently thought to be incurable. U nfortunately, during the periodof British occupation of India, traditional arts, including the science of Ayurveda, wereactively discouraged; 'Vaidyas', or accomplished Ayurvedic masters, were persecutedand numerous libraries and schools were burned to the ground. Since that time of foreignoccupation, India and it's culture have slowly been recovering. But the truth is thatAyurveda still remains in a semi-dormant state, a state of hibernation, waiting for thoseearnest and perseverant students who will bring Ayurveda back to it's full capacity.Fortunately there are a few excellent texts which have been preserved from ancient times.The Charaka Samhita is such a text. Recorded several thousand years ago from theteachings of the sage Punarvasu Atreya, it is a gem of practical wisdom which remains tothis day the most respected work on Ayurveda ...Show more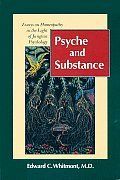 $23.07
AUD
$32.95
(29% off)
Category: Homeopathy
Providing an understanding of the nature of the archetypal form-patterns that express themselves in the similarity between substance and psychosomatic dynamics, this collection explores why this similarity is a basic factor in the healing process.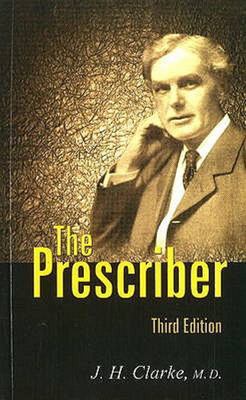 $8.25
AUD
$16.50
(50% off)
Category: Homeopathy
Helps thousands of lay practitioners to prescribe successfully and carry the message of homeopathy worldwide. This title is suitable for homeopathic therapeutics.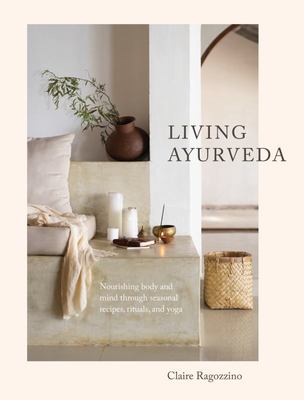 $52.95
AUD
Category: Forthcoming Titles
A hands-on holistic guide to self-care based on the ancient wisdom of Ayurveda--learn how to build a daily personal practice using food, breath, movement, and meditation to stay balanced and nourished through the seasons.   Nourishment comes in many forms--it's the food you eat, how you breathe and m ove your body, and the way you establish your daily routine. Living Ayurveda weaves together the ancient wisdom of Ayurveda and Yoga in a modern, accessible way to provide a season-by-season guide for living a vibrantly rich year. Part cookbook, part lifestyle manual, each chapter includes simple vegetarian recipes, seasonal rituals, and self-care practices to cultivate your inner wisdom and feed your body, mind, and spirit.   In this book, you'll find:   - 80+ delicious vegetarian recipes to balance the body and strengthen digestion through the seasons - Illustrated menu guides and cooking tips that demystify the process of building a balanced meal - Yoga sequences and breathing techniques to help align with the energy of each season - Seasonal rituals based on moon cycles to strengthen your intuition and develop a personal routine at home   Learn from ancient wisdom to know yourself intimately, be open to new discoveries, and see where this path takes you to allow a deeper wisdom to blossom in your life. ...Show more
$39.95
AUD
Category: Traditional Medicine
An in-depth investigation of traditional European folk medicine and the healing arts of witches• Explores the outlawed "alternative" medicine of witches suppressed by the state and the Church and how these plants can be used today• Reveals that female shamanic medicine can be found in cultures all over the world• Illustrated with color and black-and-white art reproductions dating back to the 16th centuryWitch medicine is wild medicine. It does more than make one healthy, it creates lust and knowledge, ecstasy and mythological insight. In Witchcraft Medicine the authors take the reader on a journey that examines the women who mix the potions and become the healers; the legacy of Hecate; the demonization of nature's healing powers and sensuousness; the sorceress as shaman; and the plants associated with witches and devils. They explore important seasonal festivals and the plants associated with them, such as wolf's claw and calendula as herbs of the solstice and alder as an herb of the time of the dead--Samhain or Halloween. They also look at the history of forbidden medicine from the Inquisition to current drug laws, with an eye toward how the sacred plants of our forebears can be used once again. ...Show more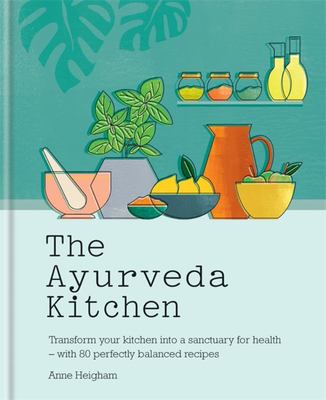 $39.95
AUD
Category: Forthcoming Titles
An Ayurvedic guide to transforming your kitchen into a sanctuary for health"Let food be your first medicine and the kitchen your first pharmacy."- Taittiriya UpanishadKitchens come in all shapes and sizes. By using the principles of Ayurveda, which is one of the fastest growing health practices, and a l ittle vision, you can turn any space into a wellness kitchen that nourishes body, mind and soul.Just imagine fresh, vibrant herbs growing, seeds sprouting and pickles fermenting, clean organised cupboards with delicious aromatic spice mixes, clear worktops ready for preparing fresh vegetables that aren't left to languish at the bottom of the fridge in plastic wrap. At the change of each season, we can take a few hours to clean out and prepare for the next season (a 'kitchen sadhana'). The Ayurveda Kitchen engages the senses, heals the body and clears the mind. Learn how to use your kitchen as a natural pharmacy to improve your health and prevent imbalances with key Ayurvedic ingredients, 80 perfectly balanced vegetarian recipes and simple home remedies. Breathing and mindfulness/energy exercises are also included to clear 'ama' (sludge) and ignite 'agni' (fire). ...Show more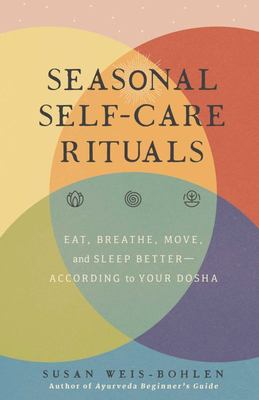 $39.95
AUD
Category: Ayurveda
Reap the health benefits of Ayurveda and optimize your seasonal habits with powerful, personalized self-care rituals to achieve permanent weight loss, increased focus, and emotional wellness.According to the ancient texts of Ayurveda, "All diseases begin at the junctions of the seasons." When we push ag ainst the essence of each season--staying up late in the winter, eating sweet, heavy foods in the spring, or neglecting our skin in the summer--we fall out of sync with nature and optimal health. Drawing on more than a decade of experience, Chopra-certified teacher Susan Weis-Bohlen guides readers through simple yet profoundly effective, dosha-specific remedies and rituals--including food & drink, meditation, yoga, essential oils, chakra alignment, mantra, and breath work--to support your ideal body weight, increased focus and mental clarity, a healthier microbiome, improved stamina, better sleep, and emotional wellness. Featuring an all-new new dosha quiz measuring both mind and body constitution--Seasonal Self-Care Rituals is an essential guide to year-round health. ...Show more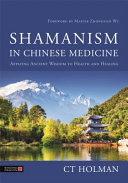 $83.95
AUD
Category: Chinese Medicine
This engaging, highly anticipated book compellingly describes healing techniques of Chinese shamanism while respecting the tradition. CT Holman, a medically trained and licensed clinician of over 20 years, clearly explains how Chinese shamanism can be seamlessly woven into modern lifestyle and contempo rary medical practices. He explores effective methods to address physical pathologies and emotional imbalances by applying shamanic-influenced techniques including visualizations, verbal healing and shamanic drumming, among others for self-care and medical treatment. The primary resource for the material presented originates from the author's intensive decade-long study under shamanic teacher, Master Zhongxian Wu. Several color illustrations and before-and-after patient photos are included that beautifully depict the spirit-based diagnostics and treatments. Incorporating numerous clinical examples and thoroughly researched procedures, this book teaches practitioners how to combine treatments - concentrating on the spirit and soul - with modern medicine to treat the whole person and enrich their practice. This enlightening book is a must-read for Chinese medicine practitioners, other medical professionals and non-professionals interested in the subject. ...Show more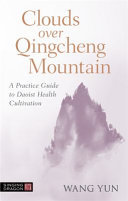 $29.99
AUD
Category: Chinese Medicine
Immersing the mind with the concepts of the Daoist path of health and immortality, Clouds over Qingcheng Mountain invokes the sacred birthplace of one of China's mystical mountains that has stimulated both mind and body for generations. Whilst the first volume, Climbing the Steps to Qingcheng Mountain, invited the reader to travel across time and through the history of China and Daoism, Clouds over Qingcheng Mountain is more focused in the book's purpose. Wang Yun places special focus on relaxation and the breath through five sets of foundational yet all-encompassing practices, such as posting, to deepen both themes. He offers tales from his life and journey, along with accessible tools to strengthen both body and qi. Bridging the gap between practical experience and philosophical background, Clouds over Qingcheng Mountain simplifies the complex practices of Daoism handed down by generations of accomplished Masters, and gifts the reader with its most valuable aspects for a modern world. ...Show more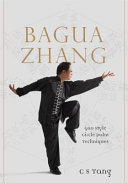 Bagua Zhang
by C. S. Tang; Sebastian Gonzalez (Foreword by)
$108.00
AUD
Category: Qi Gong
With clear instruction and expert guidance, this fully illustrated guide to Bagua Zhang teaches all you need to know about this subtle, powerful martial art. There is no other martial art system or style, internal or external, which combines so many fighting techniques in one practice - and expert Maste r C S Tang provides lucid, detailed descriptions of the entire training system. Bagua is divided into several sets of exercises, and this guide begins by covering the history behind these, and explaining the basic exercises. It goes on to detail the training in more complex practices - including circle walking, single palm change, the eight palm changes, the special weapons of Bagua, and more. Tying into higher spiritual practices of Daoism, this guide not only covers the practical applications of Bagua Zhang, but explores the reasons why it calms the mind, coordinates the body, and develops health. ...Show more