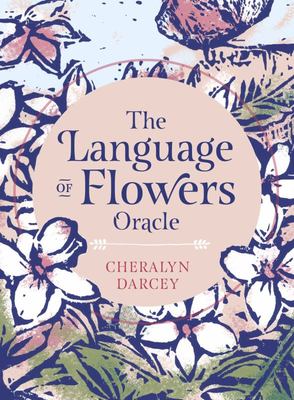 $29.95
AUD
Category: New In Stock | Series: Rockpool Oracle Card Ser.
The Language of Flowers Oracle features wildflowers that grow at forty-four of the world's most sacred places. It is an excellent introduction to flower reading as well as an entry-level botanical reference. If you have ever wondered what a flower means or why anyone has ever attributed symbolic meaning to a plant, this card set will answer those questions. Discover the energies of the blossoming plants from 44 of the earth's sacred areas and how you can enrich your life with their messages. The meanings and explorations of each flower are based not only on the traditional language of flowers but also the doctrine of signatures, so that this set can be used in any holistic botanical-based modality. Beautifully illustrated in pretty blockprints by the author to capture the raw beauty and magickal energy of each flower, this set includes a guidebook filled with gardening tips, an oracle guide and botanical information. ...Show more
$25.95
AUD
Category: Forthcoming Titles | Series: The\Illuminated Art Ser.
Illuminated- A Journal for Your Tarot Practice is at once a primer on tarot and a sacred space to record and reflect on your readings. As you cultivate a personal practice-whether you pull a daily card to set an intention or a spread to ask for guidance on a time-sensitive obstacle-this journal is a pla ce to work through tough challenges, come to surprising conclusions, and see things clearly. An informative introduction includes tips for beginners followed by a glossary of the seventy-eight cards in a standard deck. The common interpretations are listed for each card, along with a pair of corresponding questions for the reader to reflect on. The Fool card, for example, typically represents a curious, fearless novice who is open to change and ready for anything. When you pull the Fool, you'll be asked to consider- How can I be more playful and less fearful? What journey is about to begin? As you strengthen your understanding of tarot, Illuminated will help light the way to more introspective readings and a deeper connection to the spiritual world around you. ...Show more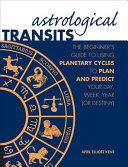 $27.99
AUD
Category: Astrology
A simple, easy-to-understand text that guides readers through analyzing their astrological transits based on their birth chart.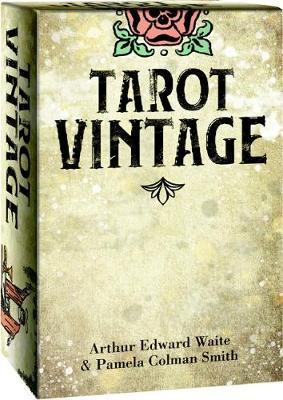 $45.95
AUD
Category: Forthcoming Titles
A new spin on the classic Rider-Waite-Smith Tarot, this deck has been created with a linen-finish and antiqued look for readers who want a more historical feel. Selectively colored figures and objects are set in an aged background, giving these cards a broken-in, well-used appearance—a preferred patina for many tarotists. Using the pictorial key of the original RWS deck, this is a perfect reading deck for times when you want to feel vintage tarot vibes. ...Show more
$34.95
AUD
Category: Forthcoming Titles
The Vlad Dracula Tarot is a 78-card tarot deck and booklet based on the life of Vlad the Impaler, the infamous medieval ruler of Romania who inspired Bram Stoker's legendary vampire. The 78 original woodcuts of the deck depict scenes of cruelty and cunning masterfully drawn by Russian artist Nikita Vui min from instructions provided by Travis McHenry, author of the Occult Tarot and Angel Tarot and one of the foremost occultists of the modern era. Each image portrays an episode in Dracula's life and is perfectly paired with a tarot card that reveals its astrological and occult meaning. This combination of design and esoteric knowledge results in a historically accurate deck that can be used as a divination tool or simply cherished as a macabre work of art. ...Show more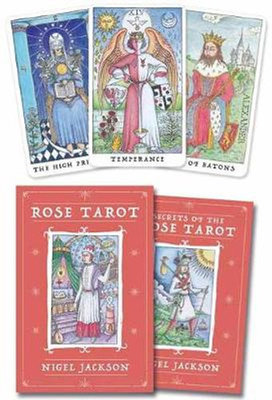 $59.95
AUD
Category: Forthcoming Titles
This elegant deck is unique in the simplicity of its linework combined with the richness of its symbolism and iconography. Author and artist Nigel Jackson developed the Rose Tarot based on his unparalleled expertise in the Hermeticists of the 17th century, the Illuminist Freemasons of the 18th century, and the romantic esotericists of the 19th century. Well-suited for oracular readings, cartomancy, and meditation, this powerful deck is patterned after the Marseille Tarot and will be a welcome addition to any collection. ...Show more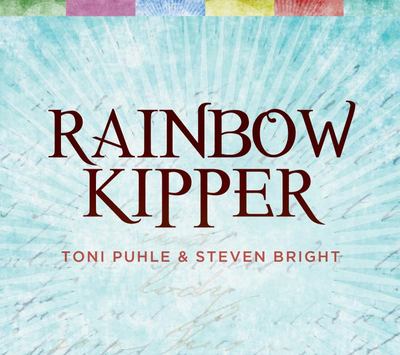 $46.95
AUD
Category: Forthcoming Titles
Tradition and contemporary art merge in this magnificent color-coded Kipper card set designed for fortune-telling with ease. Blending this modern setting with traditional situational cards creates a foundation for a 21st-century predictive read. Explore your day-to-day environment with the Rainbow Kippe r and never be confused regarding what events will occur. Each of the 36 cards is described in the accompanying handbook, delving into people, movement, connectors, and cause and effect. This inventive journey follows the first color-coded 36-card Kipper deck, created with the reader in mind to forge predictive accuracy at first glance. Clusters of color allow you to detect situations that will arise, without complex reading techniques, and make it simple for you to spot every area of importance in a read that will amaze your querents with accurate reads. Appropriate for all ages. ...Show more