$49.95
AUD
Category: Crystals
* Explores 455 crystals, minerals, gemstones, and their metaphysical energies, including vivid color photographs for each stone * For each stone, shares its scientific information, its element and chakra correspondences, its history, and its physical, emotional, and spiritual benefits * Includes guida nce on how to work with crystals and stones and also explores the concept of crystal resonance Offering an illuminating alphabetical journey through the mineral kingdom, this comprehensive reference guide takes you deep into the world of crystals and their uses for spiritual awakening and self-healing. Exploring 455 gemstones and their metaphysical energies, the encyclopedia includes vivid color photographs for each stone to aid identification and showcase its beauty, as well as listing each gem's physical, emotional, and spiritual benefits. The book begins with two introductory chapters by authors Naisha Ahsian and Robert Simmons detailing how to work with crystals and stones and exploring the concept of crystal resonance. Each stone entry includes the mineral name and photo, its elemental and chakra correspondences, keywords that indicate its properties, and a description of the crystal structure, hardness, history, and known locations of each mineral, plus any relevant legend or lore from the past. Each author then offers personal insights on the subtle energy properties and spiritual applications of the stone. The entries conclude with the spiritual, emotional, and physical healing qualities of the stone and an affirmation for evoking its potential benefits. This edition also includes an index of the stones' healing and energetic properties, making it easy to find the stone best suited to your needs. ...Show more

$22.95
AUD
Category: Crystals
* Features beautifully lit, color photos of each stone to aid in identification and to showcase the beauty of the crystals and gemstones * Provides a description of each stone, a quick-look list of keywords, elemental and chakra correspondences, scientific data, and the story of each stone's beneficial physical, emotional, and spiritual qualities * Based on the bestselling The Book of Stones: Who They Are and What They Teach Detailing the spiritual and healing qualities of 390 members of the mineral kingdom, The Pocket Book of Stones is a condensed reference guide to crystals and gems based on the bestselling The Book of Stones: Who They Are and What They Teach. This portable A-to-Z guide features beautifully lit, full-color photos of each stone to aid in identification and to showcase the beauty of the crystals and gemstones. This updated edition describes 47 new stones not covered in the original Pocket Book of Stones and contains a comprehensive index of the spiritual, emotional, and healing qualities of the stones. Every entry contains a vivid color photo, quick-look list of keywords, elemental and chakra correspondences, plus the beneficial physical, emotional, and spiritual qualities of each mineral, crystal, or gemstone. Author Robert Simmons provides a description of each stone, including scientific data and the story of each stone's spiritual and healing qualities, as well as recommendations for other stones that combine harmoniously with it. The scientific information offered provides a familiar frame of reference for those not yet familiar with crystal energies and also broadens the knowledge of those who come to stones primarily for spiritual purposes. This book provides an ideal introduction to stones and their energies for those who are new to the field as well as an invaluable portable reference for well-versed readers. ...Show more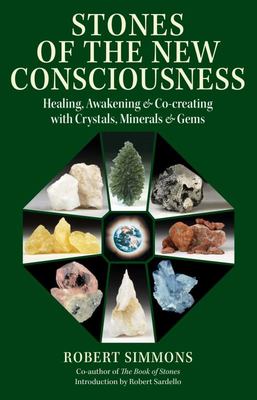 $32.95
AUD
Category: Crystals
- Details the spiritual, healing, and energetic qualities of stones such as Moldavite, Nuummite, Circle Stones, Nirvana Quartz from the Himalayas, and high-vibrational Natrolite from the emerald mines of Russia - Features color photos of exceptional examples of each of the stones - Includes practices fo r deepening one's awareness of the stones' gifts--from expanding consciousness, to healing, to awakening the Light Body, to fulfilling one's personal and collective destiny In Stones of the New Consciousness Robert Simmons examines the 62 most important stones to help accelerate and enhance conscious evolution and spiritual awakening. Each entry is illustrated with color photos of exceptional examples. The stones include Moldavite, the extraterrestrial amorphous crystal; Nuummite, the oldest gemstone on Earth; and Circle Stones, the highly energetic Flint found in crop circle formations. Other featured rarities include Nirvana Quartz from the Himalayas and high-vibrational Natrolite from the emerald mines of Russia. Simmons begins with a new approach to meditation with stones and to the possibility of conscious relationship with the spiritual beings who express themselves in our world as crystals and minerals. He includes historical and mythological references for each stone, positing that the fabled Stone of the Holy Grail and the Philosopher's Stone of the alchemists may have physical counterparts among the minerals discussed. Simmons presents practices for deepening one's awareness of the stones' gifts--from expanding one's consciousness, to healing, to awakening the Light Body, to fulfilling one's personal and collective destiny. While emphasizing direct contact with stones, the book also explores crystal energy tools, energy environments, and applications such as stone elixirs and essences that can aid anyone on a spiritual path. ...Show more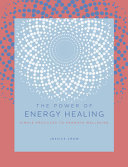 $19.99
AUD
Category: Forthcoming Titles
A beginner's introduction to energy healing, providing easy to understand approaches and protocols for applying a variety of healing energy modalities.

$26.95
AUD
Category: Forthcoming Titles
Practical insight and advice for working with the chakra that serves as the foundation for awakening well-being throughout our body and our life.   "Meditators of all experience and skill level, metaphysical thinkers and seekers, and those who take issue with the distractions of media hype will find t his collection of meditations to be both practical and inspiring." --Library Journal The energy center known in Sanskrit as muladhara is called the root chakra. It is located in a layer of our subtle body called pranamaya kosha, at the base of our spine in the tailbone area. The root chakra is our connection to the earth and to humanity at large. When this chakra is closed, muddied, and unhealthy, we experience fear, timidity, worry, doubt, anger, frustration, panic, self-loathing, survival mode, and defensiveness, and we manifest unhealthy habits, addictions, narcissism, aggressive behavior, bullying, and a sense of entitlement or victimhood. Earth Energy Meditations provides an answer to these maladies. It helps us reconnect with the earth and primal energies with powerful, easy-to-use methods of guided meditation, affirmation, visualization, breathing, and physical movements. By practicing these techniques, we can reap the benefits of an open, clear, and healthy root chakra. We can return to a sense of stability, security, protection, and centered well-being. We can enjoy strength of character, integrity, perseverance, persistence, self-acceptance, self-worth, practicality, healthy survival instinct, and prosperity. Awaken the root to yourself and your connection to the world with Earth Energy Meditations. ...Show more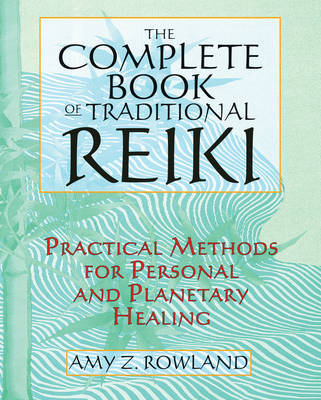 $34.95
AUD
Category: Reiki
A comprehensive guide to the hands-on healing techniques taught to practitioners in a traditional Reiki I class - Discusses Reiki's origin and purpose, the attunement process, and the many physical and emotional states for which Reiki can provide healing support - Includes step-by-step photographs of th e basic hand positions Reiki practitioners direct universal energy into the physical body through hands-on and energy-field healing to support the client in recovering health and reclaiming well-being. An easy-to-learn form of energy medicine, Reiki is becoming commonplace in such conventional settings as hospitals, hospices, and psychotherapy practices because it relaxes, relieves stress, reduces and eliminates pain, accelerates healing, and helps support the gentle restoration of the body's natural balance. It is a unique healing art in that it can be learned by anyone, with no special knowledge of anatomy needed. The Complete Book of Traditional Reiki takes the reader step by step through a traditional Reiki level I class. It discusses Reiki's origins and purpose, describes the attunement process by which a student is imbued with the power to channel life-force energy, and gives complete instructions for the basic and advanced healing hand positions. The first book to serve as a teaching manual, an extensive reference work for students, and compelling reading for those considering taking a Reiki class, this updated edition includes new information on the history of Reiki and the Reiki principles and features never-before-published photographs and a translation of the Usi Memorial in Japan, a tribute to the founder of Usui Reiki. ...Show more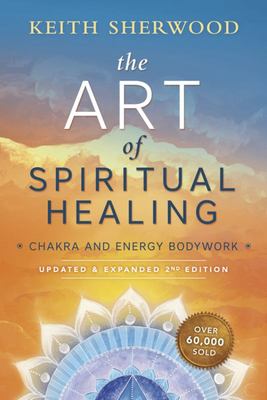 $32.95
AUD
Category: Healing Arts (general)
Healing energy is always flowing through you--discover how to recognize and tap this incredible healing source. The step-by-step directions in this chakra and energy handbook will teach you how to: Develop "attention," a key factor in energy work and healing See and feel auras, and use them as a dia gnostic tool Open and balance the chakras Use vibrational, polarization, and empathetic techniques Channel energy from a distance   ...Show more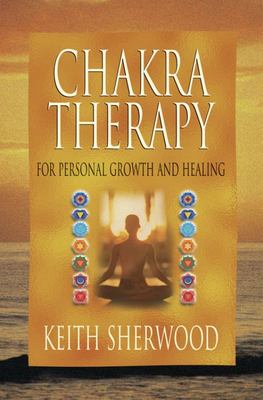 $24.95
AUD
Category: Chakras | Series: New Age Ser.
Here is a practical and easy-to-use guide that will teach you how to work with the seven chakras of the human body to release energy blockages. You will learn techniques for increasing your level of energy, and for transmuting unhealthy energies into healthy ones, to bring you back into balance and harm ony with your self, your loved ones, and the world you live in. ...Show more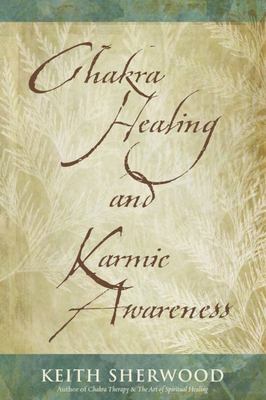 $27.95
AUD
Category: Chakras
Accumulating karmic baggage--the dense energy carried from one lifetime to another--is a common hazard for many. This debilitating energy can negatively influence one's personality, relationships, physical health, and spirituality. The author of Chakra Therapy offers a step-by-step approach to overcomi ng karmic baggage and energy blockages. Keith Sherwood's easy techniques can help you activate the chakras, strengthen boundaries (the surface of auras), arouse the kundalini, and embrace personal dharma. He also teaches how to take care of your energy system and condition it for physical, mental, emotional, and spiritual wellbeing. ...Show more
$29.95
AUD
Category: Forthcoming Titles
From amethyst to obsidian, Basic Witches author Jaya Saxena explores the multi-faceted meanings and history behind eleven popular crystals in this relatable personal essay collection. Highly prized for their beauty, crystals can take the shape of jewelry, household objects, and an array of self-care pro ducts. But it's the ideas they stand for that draw people to their raw forms. Like astrology, tarot, and modern witchcraft, crystals help practitioners understand themselves and the wider world around them. In this collection of sharply observed essays, Jaya Saxena reflects on-and challenges-the ideas associated with eleven popular stones, including unconditional love (rose quartz), happiness and success (citrine), balance (amethyst), self-care (black tourmaline), purity (pearl), imposter syndrome (pyrite), toxic positivity (carnelian), change (opals), traditional concepts of marriage (diamonds), presentation versus identity (obsidian), and death (amber). The result is a deeply personal book with universal appeal, exploring how we assign meaning and power to crystals in order to give meaning and power to our lives. ...Show more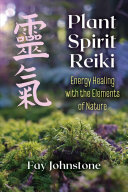 $26.95
AUD
Category: Reiki
Enrich your Reiki practice by connecting with the healing spirit of plants and the natural world   - Explores a new way of channeling Reiki energy for both personal healing and professional practice by intuitively connecting with plants and the natural world   - Provides simple exercises, meditation s, and Reiki practices to help the reader intuitively work in partnership with plants as part of their Reiki practice   - Emphasizes healing exchange with plants and the self-practice of Reiki in partnership with the spirit of plants to heal our essential nature   - Explains how to raise the vibration of your community and the world by connecting with green spaces, nature beings, and habitats under threat   In this practical workbook, Fay Johnstone demonstrates how energy healers and Reiki practitioners can partner with plant spirit allies and the forces of nature for powerful healing for themselves, others, and our planet. She explains how to include plants and nature in your Reiki practice, both the spiritual/etheric components of plants and the physical plants themselves. She offers many practical exercises, techniques, and meditations as well as case studies and personal experiences to show how best to harness the power of plants on all levels, along with other energy flows, to support the healing process in much the same way that crystals are used as energetic healing aids. She explains how plants connect with the Reiki principles and explores plant spirit allies, chakra work, and healing with the elements of nature. She details how to enhance self-healing and Reiki treatments for others through "bringing the outside in," creating a healing space, use of plant preparations, and other sacred forms of plant medicine.   Fay also explores how to support the healing of plants and nature itself through your Reiki/healing practice. She provides guidance on how to raise the vibration of your home and community, how to impact nature positively with regard to climate change, and how to send distance healing to the Earth, nature beings, and endangered habitats across the world. She inspires you to reach out to the vital force that flows through the natural world and open your intuition to discover guidance and support from nature. By deepening our conscious cooperation and partnership with nature and the plant kingdom, in a sacred healing way, we come to recognize that in healing ourselves, we are also healing our Earth. ...Show more