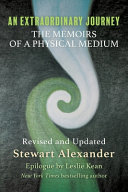 $42.95
AUD
Category: Psychism
This autobiographical book details the development over 40 years of England's most well-known present day physical medium, Stewart Alexander. A very private man, he has devoted his life to the work of helping those who have been bereaved by helping them make physical contact with those loved ones who ha ve passed over. Not content with his own mediumship he has, over many years, looked into the mediumship of past well-known mediums who have been accused of fraudulent acts despite a mountain of genuine evidence for their mediumship and has his observation in these pages. A very readable book. ...Show more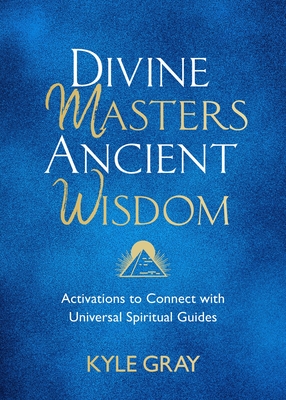 $26.95
AUD
Category: New In Stock
Discover new tools and wisdom to connect with the enlightened Ascended Masters, and receive their guidance, healing, protection and support on your spiritual path. Bestselling author Kyle Gray offers the first new guide in several years that looks at the Ascended Masters and explains how they can bring healing to the Earth, the cosmos and your life. The Ascended Masters are enlightened souls who once walked the Earth (or other planets) and continue to offer their emotional intelligence and spiritual teachings to the world. You may already know some of them-Mary Magdalene, Buddha and Jesus-but did you know there are many more, and that they are here to support you on your spiritual path? In this book, you will discover- * Many Ascended Masters, from Quan Yin to Saint German and Gaia to the Divine Director. * A short history of the Masters and how they ascended for the greater good of humanity. * How to call upon the Masters for spiritual protection, to remove blockages and to open up to powerful spiritual connections. * What the Council of Light and Etheric Retreats are, and how you can access their wisdom for healing, guidance and connection. Kyle shares many powerful exercises and tools - such as Sacred Geometry visualizations, affirmations and meditations - to help you increase your awareness and raise your consciousness. ...Show more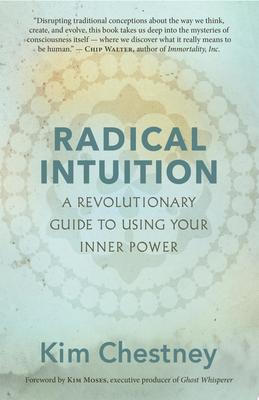 $27.95
AUD
Category: Forthcoming Titles
Radical Intuition reveals an all-new understanding of intuition and how to use it to live an extraordinary life. This practical guide will teach you to go beyond thinking and discover higher awareness with the power of intuition -- a revolutionary force at the threshold of a new era of consciousness. Ki m Chestney gives clear guidance for tuning in to your own process of insight, backed by voices from successful insight leaders who recognize intuition as the source of genius in all aspects of life. Learn how to tap into your inner wisdom and create the life you are made for. Featuring contributions from Kelly Noonan Gores (writer/director of the documentary HEAL), Steve Kilbey (singer-songwriter of the Church), Brett Larkin (Uplifted Yoga), Day Schildkret (author of Morning Altars), Jesse Schell (author of The Art of Game Design). ...Show more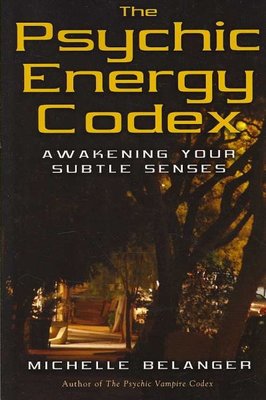 $36.95
AUD
Category: Psychism
An authoritative manual for psychic development, The Psychic Energy Codex explores the roots of modern metaphysical beliefs, including the doctrine of the subtle body in the Western tradition, the origin of belief in the chakras, and core principles behind time-honored techniques such as meditation and creative visualization. Like Belanger's Psychic Vampire Codex, The Psychic Energy Codex makes esoteric topics accessible and understandable. The Psychic Energy Codex. . . – De-mystifies psychic experience, taking a practical, rational approach to phenomena from psychometry to spirit communication with a style that will engage beginners and experts alike – Provides many hands-on exercises that encourage readers to develop their own beliefs based on direct personal experience – Teaches readers the underlying principles of psychic phenomena that can then be applied to any interaction with the subtle world. Written in Belanger's engaging, almost novelistic style, the parts of this book that tell her own story draw readers into the possibility that they, too, can develop their own innate abilities. ...Show more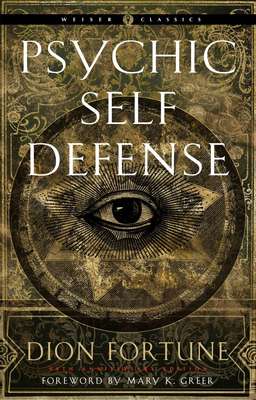 $32.95
AUD
Category: New In Stock | Series: Weiser Classics Ser.
After finding herself the subject of a powerful psychic attack in the 1930s, famed British occultist Dion Fortune wrote this detailed instruction manual on protecting oneself from paranormal attack. This classic guide explains how to understand the signs of a psychic attack, hauntings, and vampirism, al ong with specific tactics for self-defense. However, "this book goes far beyond mere techniques," writes Mary K. Greer in her introduction. "In the nearly hundred years since Psychic Self-Defense was published, it has provided a significant framework for evaluating and diagnosing a wide range of psychic phenomena by integrating the findings of science, psychology, ancient and modern occult and mystery traditions, and the ever-practical 'art of living.'" Along with the new introduction by Mary K. Greer is a new afterword by Christian Gilson, which explores in depth the historical and personal context in which the book was written and includes rarely seen letters and article extracts by Dion Fortune. Book jacket. ...Show more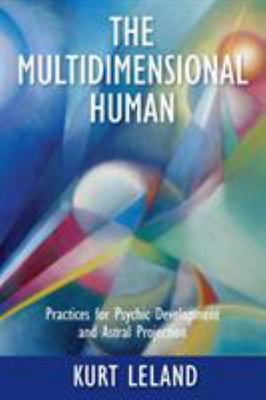 $31.95
AUD
Category: Astral Travel
BACK IN PRINT: SECOND EDITION. DO YOU KNOW WHICH BODY YOU'RE IN? Many spiritual traditions, from yoga and Buddhism to contemporary theosophy, teach that we are multidimensional humans. We exist simultaneously on several planes and in several bodies. These bodies range from the familiar physical body t o the astral body experienced in dreams and out-of-body states, as well as higher energy bodies that access realms and states of consciousness beyond our wildest dreams. In The Multidimensional Human, consciousness researcher and intuitive consultant Kurt Leland reveals the secret of how to master these energy bodies: we must develop our inner senses. Based on a close study of theosophy, the Seth Material (as channeled by Jane Roberts), and his own clairvoyant investigations, Leland explains that there are twenty inner senses. They come in four categories: existential (those that help us know and understand ourselves), environmental (those that help us perceive nonphysical environments), kinesthetic (those that help us move within and between nonphysical realms), and relational (those that allow us to interact with nonphysical beings). He also provides thirty-two practices for developing our inner senses. These practices are extremely simple. They can be done in ordinary waking consciousness by anyone--beginner to advanced--who has an interest in psychic development, out-of-body experiences, lucid dreams, astral projection, and other adventures in consciousness. By mastering these inner senses, we learn how to use our energy bodies to experience the bliss of higher states of consciousness, explore the astral plane and beyond, meet nonphysical Teachers and Guides, and work for the spiritual benefit of humanity. We achieve our birthright as multidimensional humans. "A seasoned traveler in the realms of alternate reality gives useful and practical advice for anyone who wants to follow his example. One of very few books on astral travel that is worth reading. Follow him if you dare." Richard Smoley, author of The Dice Game of Shiva: How Consciousness Creates the Universe ...Show more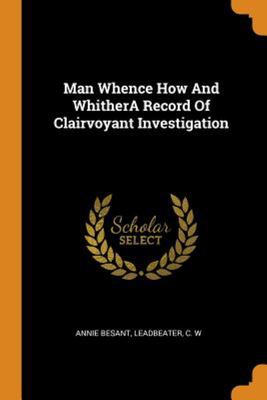 $52.95
AUD
Category: Theosophy
This work has been selected by scholars as being culturally important and is part of the knowledge base of civilization as we know it.This work is in the public domain in the United States of America, and possibly other nations. Within the United States, you may freely copy and distribute this work, as no entity (individual or corporate) has a copyright on the body of the work.Scholars believe, and we concur, that this work is important enough to be preserved, reproduced, and made generally available to the public. To ensure a quality reading experience, this work has been proofread and republished using a format that seamlessly blends the original graphical elements with text in an easy-to-read typeface.We appreciate your support of the preservation process, and thank you for being an important part of keeping this knowledge alive and relevant. ...Show more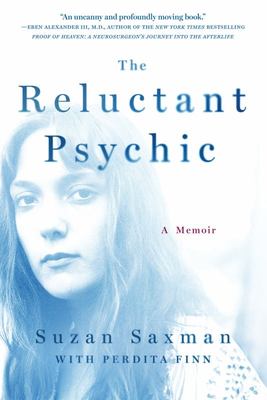 $39.95
AUD
Category: Psychism
A gripping and unsettling portal into the life of a woman who lives in many worlds, some wildly far from and some eerily near to our own As children we all had our imaginary friends and monsters in the closet. But for Suzan Saxman, those friends and monsters didn't go away-and they weren't imaginary. Fr om an early age, Suzan knew instinctively that she had to hide her true self. She couldn't talk about the specters that haunted her, waking and dreaming. In bed with a childhood fever, rat-faced winged beings guarded her; bullied and friendless at school, she ate lunch silently under the steps of St. Theresa's with the ghost of a nun; paralyzed with fear, she woke each night to see a man with no eyes, watching her; and she kept watch at the window, every day, while her Daddy was at work and Steve, her real father, was with her mother. It was the 1960s, suburban Staten Island, and she tried to hide it, tried to silence the spirits, ghosts, and demons, tried to be a daughter her mother could love. Like many memoirs, Suzan's is the story of a mother and a daughter: of a mother who refused to accept both her strangely gifted daughter and her own personal buried secrets and of a daughter who grew more and more isolated as she floated adrift in a family to which she did not feel she belonged. Now, with Perdita Finn, Suzan tells the story of her journey, revealing and celebrating both the joy and terror, the fulfillment and sadness of a life lived between worlds, the loneliness and power of seeing and understanding things no one else can. ...Show more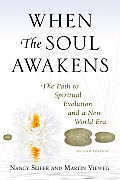 $21.95
AUD
Category: Theosophy
"When the Soul Awakens" is a groundbreaking book about the evolution of consciousness and the birth of a real new age. Written for contemporary seekers, it illumines the eternal quest for spiritual truth in the context of our time--a time of crisis and paradox. Even as threats to human civilization inte nsify, a new wave of universal spirituality is quietly breaking upon the shores of our planet. Based on modern esoteric teachings known as the Ageless Wisdom, the book describes the spiritual awakening now occurring as a turning-point in human evolution. It presents the path ahead as a collective passage to a higher stage of consciousness, involving stages of spiritual growth that flower into soul awareness. From this higher awareness, a new civilization will arise. The book reveals the nature of the soul through the insights of sages, poets, and philosophers across the ages. Through the wisdom teachings, it describes the origin and destiny of the human family and offers a glimpse of the extraordinary future that awaits us as the soul awakens and a new era dawns. ...Show more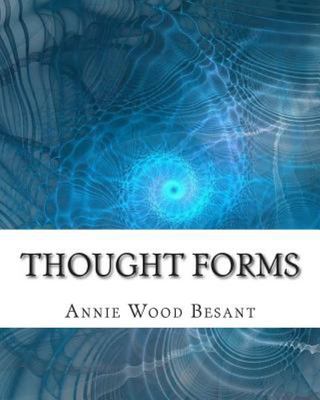 $19.95
AUD
Category: Theosophy
Wassily Kandinsky, Piet Mondrian, and other modern artists were profoundly influenced by this classic of the theosophical tradition, which explores the concept of what thoughts "look" like. Written by a pair of prominent theosophists, it provides a way to visualize the invisible realms within and around us. These simple, clearly expressed, and well-illustrated discussions address the meaning of color, thought forms built by music, and related subjects. British social reformer Annie Besant wrote numerous books and articles that are still widely considered the best expositions of theosophical belief. She co-authored this treatise with C. W. Leadbeater, a former Anglican priest who converted to theosophy. Besant characterized the purpose of Thought Forms as "as a striking moral lesson to every reader, making him realize the nature and power of his thoughts, acting as a stimulus to the noble and a curb to the base." ...Show more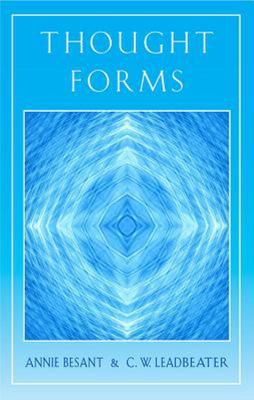 Thought-Forms
by Annie Besant & C.W. Leadbeater
$29.95
AUD
Category: Theosophy | Series: Quest Book Ser.
What do ideas look like? This clairvoyant view of the shape, color, and atmospheric effect of mental energy includes black-and-white drawings and color plates to convey a graphic representation of the power of thought. Prominent Theosophists Annie Besant and C. W. Leadbeater were pioneers in asserting that thoughts are, indeed, things. Originally released in 1901, Thought-Forms is a seminal work on what thoughts look like. It had an impact far beyond the circle of its primary readers and greatly influenced leading artists such as Piet Mondrian and Wassily Kandinsky. Simple in style and clearly written, Thought-Forms is a classic of the Theosophical tradition that has as much to say in our own day as it did a century ago. It lucidly sets forth a way to conceive of the invisible realms within and around us, with implications both for how we view the world and how we act in it. Discussion includes the meaning of color, thought forms built by music, and the nature of helpful thoughts. Based on the authors' clairvoyant vision, its illustrations suggest the form thoughts take in relation, for instance, to anger, fear, intellect, sympathy, devotion, and a meditative state. Annie Besant herself describes the book's purpose as being to serve as a striking moral lesson to every reader, making him realize the nature and power of his thoughts, acting as a stimulus to the noble and a curb to the base. With this belief and hope we send it on its way. ...Show more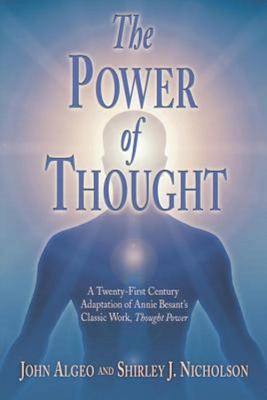 $33.50
AUD
Category: Theosophy
Theosophist Annie Besant (1847-1933) drew from the ancient wisdom of the East to explore the deep recesses of the mind. The original edition was published in 1903 and has been in print ever since. Now leading contemporary Theosophists have painstakingly revised the text to free its timeless truths from the time-bound language of the early twentieth century and make it more accessible to today's readers. The result is a clear discussion of subjects of increasingly high interest: concentration, memory, consciousness, telepathy, sleep and dreams, cultivation of the will, and access to your higher self. ...Show more