$39.95
AUD
Category: Forthcoming Titles
One of our great contemporary scientists reveals the ten profound insights that illuminate what everyone should know about the physical world In Fundamentals, Nobel laureate Frank Wilczek offers the reader a simple yet profound exploration of reality based on the deep revelations of modern science. With clarity and an infectious sense of joy, he guides us through the essential concepts that form our understanding of what the world is and how it works. Through these pages, we come to see our reality in a new way--bigger, fuller, and stranger than it looked before. Synthesizing basic questions, facts, and dazzling speculations, Wilczek investigates the ideas that form our understanding of the universe: time, space, matter, energy, complexity, and complementarity. He excavates the history of fundamental science, exploring what we know and how we know it, while journeying to the horizons of the scientific world to give us a glimpse of what we may soon discover. Brilliant, lucid, and accessible, this celebration of human ingenuity and imagination will expand your world and your mind.' *This audiobook includes a PDF of tables from the book. ...Show more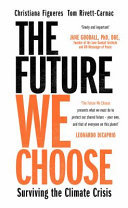 $39.99
AUD
Category: Ecology
The defining book on the climate crisis that shows us how we can and will survive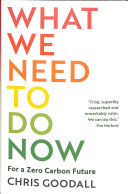 $25.00
AUD
$25.95
(3% off)
Category: Ecology
What We Need To Do Now sets out a comprehensive programme of action to counter the threats to our environment. The book emphasises the importance, and relative simplicity, of decarbonising our energy supply but also stresses that this is a small part of the switch to a sustainable planet. Among many oth er urgent transitions, we also need to focus on changing the agricultural system and reducing our hugely wasteful use of resources. And, fundamentally, we need to ensure that the transition to a zero carbon world benefits the less well-off and reinvigorates the smaller cities and towns around the world that have been left behind.This is a practical, original and inspiring book: a new green deal for an inhabitable earth. ...Show more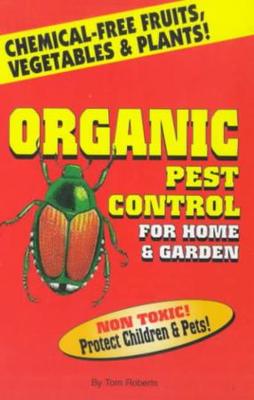 $10.00
AUD
$20.00
(50% off)
Category: Gardening & Permaculture
A handy tool for pest identification that can be taken right into the garden. Large color pictures and descriptions of each pest and their life cycle help make identification easy.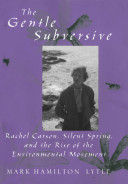 $15.47
AUD
$30.95
(50% off)
Category: Ecology | Series: New Narratives in American History
Rachel Carson, Silent Spring, and the Rise of the Environmental Movement Rachel Carson's Silent Spring antagonised some of the most powerful interests in the nation ? including the farm block and the agricultural chemical industry ? and helped launch the modern environmental movement. Mark Hamilton Lytl e explores the evolution of Carson's ideas about nature, her love for the sea, her career as a biologist and, above all, her emergence as a writer of extraordinary moral and ecological vision. The author contends that despite Carson's demure, lady-like demeanour, she was subversive in her thinking and aggressive in her campaign against pesticides. Succinct and engaging, The Gentle Subversive is a story of success, celebrity, controversy and vindication. First published 2007. ...Show more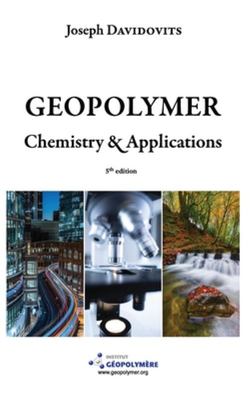 $301.95
AUD
Category: Science & Ecology
What can be done about the major concerns of our Global Economy on high costs of energy, global warming, sustainable development, user-friendly processes, and green chemistry? Here is an important contribution to the mastering of these phenomena of the twenty first century.There are two main purposes in preparing this book: it is an introduction to the subject of geopolymers for the newcomer to the field, for students, and a reference for additional information. Background details on structure, properties, characterization, synthesis, chemistry applications are included. Each chapter is followed by a bibliography of the relevant published literature including patents. The industrial applications of geopolymers with engineering procedures and design of processes are also covered in this book.It is a textbook, a reference book instead of being a collection of scientific papers. The book holds: 680 pages, 28 chapters, 119 tables, 343 figures and pictures, 75 patents, 740 references, 905 authors cited in references.Written by the inventor and founder of geopolymer science, Geopolymer Chemistry and Applications covers: -The mineral polymer concept: silicones and geopolymers -Macromolecular structure of natural silicates and aluminosilicates -Scientific Tools, X-rays, FTIR, NMR -The synthesis of mineral geopolymers --Poly(siloxonate) and polysilicate, soluble silicate, Si: Al=1:0 --Chemistry of (Na, K)-oligo-sialates: hydrous alumino-silicate gels and zeolites --Kaolinite / Hydrosodalite-based geopolymer, poly(sialate) Si: Al=1:1 --Metakaolin MK-750-based geopolymer, poly(sialate-siloxo) Si: Al=2:1 --Calcium-based geopolymer, (Ca, K, Na)-sialate, Si: Al=1, 2, 3 --Rock-based geopolymer, poly(sialate-multisiloxo) 1 --Silica-based geopolymer, sialate link and siloxo link in poly(siloxonate) Si: Al>5 --Fly ash-based geopolymer --Ferro-sialate geopolymer --Phosphate-based geopolymer --Organic-mineral geopolymer -Properties: physical, chemical and long-term durability -Applications --Quality controls --Development of user-friendly systems --How to quantify and develop formulas --Castable geopolymer, industrial and decorative applications --Geopolymer - fiber composites --Foamed geopolymer --Geopolymers in ceramic processing --Manufacture of geopolymer cement --Geopolymer concrete --Geopolymers in toxic and radioactive waste management. ...Show more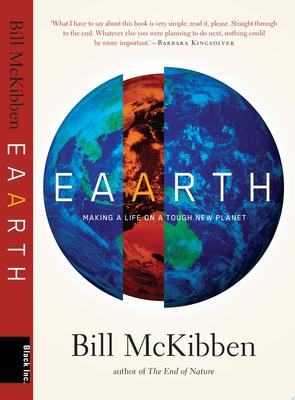 $32.95
AUD
Category: Forthcoming Titles
The bestselling author of Deep Economy shows that we're living on a fundamentally altered planet -- and opens our eyes to the kind of change we'll need in order to make our civilization endure. Twenty years ago, with The End of Nature, Bill McKibben offered one of the earliest warnings about global war ming. Those warnings went mostly unheeded; now, he insists, we need to acknowledge that we've waited too long, and that massive change is not only unavoidable but already under way. Our old familiar globe is suddenly melting, drying, acidifying, flooding, and burning in ways that no human has ever seen. We've created, in very short order, a new planet, still recognizable but fundamentally different. We may as well call it Eaarth. That new planet is filled with new binds and traps. A changing world costs large sums to defend -- think of the money that went to repair New Orleans, or the trillions of dollars it will take to transform our energy systems. But the endless economic growth that could underwrite such largesse depends on the stable planet we've managed to damage and degrade. We can't rely on old habits any longer. Our hope depends, McKibben argues, on scaling back -- on building the kind of societies and economies that can hunker down, concentrate on essentials, and create the type of community (in the neighborhood, but also on the Internet) that will allow us to weather trouble on an unprecedented scale. Change -- fundamental change -- is our best hope on a planet suddenly and violently out of balance. From the Hardcover edition. ...Show more
$9.99
AUD
Category: Forthcoming Titles | Series: Penguin Non Fiction Classics
James Lovelock draws on decades of wisdom to lay out the history of our remarkable planet, to show that it is not ours to be exploited - and warns us that it is fighting back. Over the past 75 years, a new canon has emerged. As life on Earth has become irrevocably altered by humans, visionary thinkers around the world have raised their voices to defend the planet, and affirm our place at the heart of its restoration. Their words have endured through the decades, becoming the classics of a movement. Here, in twenty short books, Penguin Classics brings you the ideas that have changed the way we think and talk about the living Earth. From art, literature, food and gardening, to technology, economics, politics and ethics, each one deepens our sense of our place in nature; each is a seed from which a bold activism can grow. Together, they show the richness of environmental thought, and point the way to a fairer, saner, greener world. ...Show more
$9.99
AUD
Category: Forthcoming Titles | Series: Penguin Green Ideas
The celebrated pioneer of the 'do-nothing' farming method reflects on global ecological trauma and argues that we must radically transform our understanding of both nature and ourselves in order to have any chance of healing.
$50.95
AUD
Category: Gardening & Permaculture | Reading Level: General Adult
The first edition of Gaia's Garden sparked the imagination of America's home gardeners, introducing permaculture's central message: Working with Nature, not against her, results in more beautiful, abundant, and forgiving gardens. This extensively revised and expanded second edition broadens the reach an d depth of the permaculture approach for urban and suburban growers. Many people mistakenly think that ecological gardening--which involves growing a wide range of edible and other useful plants--can take place only on a large, multiacre scale. As Hemenway demonstrates, it's fun and easy to create a "backyard ecosystem" by assembling communities of plants that can work cooperatively and perform a variety of functions, including: Building and maintaining soil fertility and structure Catching and conserving water in the landscape Providing habitat for beneficial insects, birds, and animals Growing an edible "forest" that yields seasonal fruits, nuts, and other foods This revised and updated edition also features a new chapter on urban permaculture, designed especially for people in cities and suburbs who have very limited growing space. Whatever size yard or garden you have to work with, you can apply basic permaculture principles to make it more diverse, more natural, more productive, and more beautiful. Best of all, once it's established, an ecological garden will reduce or eliminate most of the backbreaking work that's needed to maintain the typical lawn and garden. ...Show more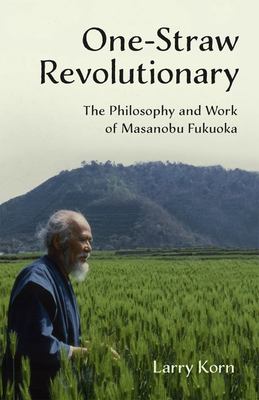 $33.95
AUD
Category: Ecology
One-Straw Revolutionary represents the first commentary on the work of the late Japanese farmer and philosopher Masanobu Fukuoka (1913 2008), widely considered to be natural farming s most influential practitioner. Mr. Fukuoka is perhaps most known for his bestselling book The One-Straw Revolution (1978 ), a manifesto on the importance of no-till agriculture, which was at the time of publication a radical challenge to the global systems that supply the world s food, and still inspires readers today. Larry Korn, who apprenticed with Mr. Fukuoka in Japan at the time, translated the manuscript and brought it to the United States, knowing it would change the conversation about food forever. The One-Straw Revolution, edited by Korn and Wendell Berry, was an immediate international success, and established Mr. Fukuoka as a leading voice in the fight against conventional industrial agriculture. In this new book, through his own personal narrative, Larry Korn distills his experience of more than thirty-five years of study with Mr. Fukuoka, living and working on his farm on Shikoku Island, and traveling with Mr. Fukuoka to the United States on two six-week visits. One-Straw Revolutionary is the first book to look deeply at natural farming and intimately discuss the philosophy and work of Mr. Fukuoka. In addition to giving his personal thoughts about natural farming, Korn broadens the discussion by pointing out natural farming s kinship with the ways of indigenous cultures and traditional Japanese farming. At the same time, he clearly distinguishes natural farming from other forms of agriculture, including scientific and organic agriculture and permaculture. Korn also clarifies commonly held misconceptions about natural farming in ways Western readers can readily understand. And he explains how natural farming can be used practically in areas other than agriculture, including personal growth and development. The book follows the author on his travels from one back-to-the-land commune to another in the countryside of 1970s Japan, a journey that eventually led him to Mr. Fukuoka s natural farm. Korn s description of his time there, as well as traveling with Mr. Fukuoka during his visits to the United States, offers a rare, inside look at Mr. Fukuoka s life. Readers will delight in this personal insight into one of the world s leading agricultural thinkers." ...Show more