$55.00
AUD
Category: Forthcoming Titles
Foucault's History of Sexuality changed the way we think about power, selfhood and sexuality. In this fourth and final volume, he turns his attention to early Christianity, exploring how ancient ideas of pleasure were modified into the Christian notion of the 'flesh' - a transformation that would define the Western experience of sexuality. Essentially completed at Foucault's death, the manuscript of this volume was locked away in a Paris bank vault for nearly thirty years. Now for the first time, the work is available to English-language readers as the author originally conceived it. ...Show more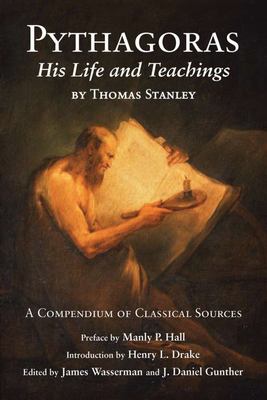 $58.95
AUD
Category: Philosophy
The timeless brilliance of this exhaustive survey of the best classical writers of antiquity on Pythagoras was first published in 1687 in Thomas Stanley's massive tome, The History of Philosophy. It remains as contemporary today as it was over three hundred years ago. The text of the 1687 book has been reset and modernised to make it more accessible to the modern reader. Spelling has been corrected, obsolete words not found in a modern dictionary have been replaced and contemporary conventions of punctuation have been used.Biographical sketches of Thomas Stanley and Pythagoras by Manly Palmer Hall, founder of the Philosophical Research Society, have been included, along with a profound overview of Pythagorean philosophy by Platonic scholar Dr. Henry L. Drake.The extensive Greek language references throughout the text have been corrected, put into context and reset in a modern Greek font. Each quotation has been verified with the source document in Greek. An extensive annotated appendix of these classical sources is included. A complete bibliography details all the reference works used and a small Glossary defines a number of terms, especially those from musical theory, which may be unfamiliar to the non-technical reader. ...Show more
$35.00
AUD
Category: New In Stock
One of the most inspiring and counter-intuitive thinkers of our age, the bestselling author of Seven Brief Lessons on Physics, transforms the way we think about the world with his reflections on science, history and humanity. In this collection of writings, the logbook of an intelligence always on the move, Carlo Rovelli follows his curiosity and invites us on a voyage through science, history, philosophy and politics. Written with his usual clarity and wit, these pieces range widely across time and space: from Newton's alchemy to Einstein's mistakes, from Nabokov's butterflies to Dante's cosmology, from travels in Africa to the consciousness of an octopus, from mind-altering psychedelic substances to the meaning of atheism. Charming, pithy and elegant, this book is the perfect gateway to the universe of one of the most influential scientists of our age. ...Show more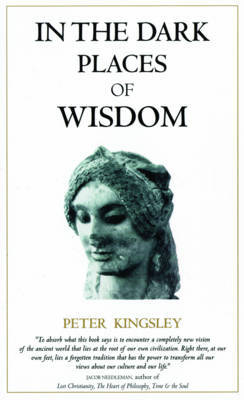 $32.95
AUD
Category: Philosophy
The sensational, true story of the mystical and esoteric tradition of Parmenides that lies hidden at the roots of Western culture. No work of fiction (like The Celestine Prophecy), it describes documents, discoveries, and people that really existed.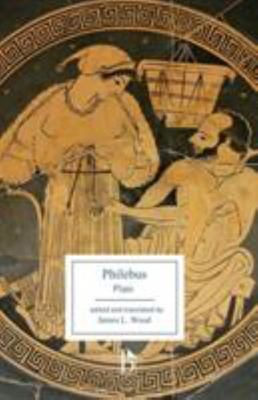 Philebus
by Plato; James Wood (Editor, Translator)
$32.95
AUD
Category: Philosophy
The Philebus is the only Platonic dialogue that takes as its central theme the fundamental Socratic question of the good, understood as that which makes for the best or happiest life. This predominantly ethical theme not only involves an extended psychological and epistemological investigation of topics such as sensation, memory, desire, anticipation, the truth and falsity of pleasures, and types and gradations of knowledge, but also a methodological exposition of dialectic and a metaphysical schema, found nowhere else in the dialogues, that is intended to illuminate the nature of mixture. In its interweaving of ethical, metaphysical, and epistemological topics, the Philebusoffers a unique opportunity to assess the relation of these topics in Plato's mature thought and so to gain insight into his philosophical vision as a whole. An introduction that provides guidance in the reading of Platonic dialogues and of this dialogue in particular. Following the translation is an appendix of parallel passages from other Platonic dialogues as well as related material from Aristotle, the Stoics, and Epicurus. ...Show more
$27.95
AUD
Category: Philosophy
One of the great, but often unmentioned, causes of both happiness and misery is the quality of our environment: the kind of walls, chairs, buildings and streets we're surrounded by. And yet a concern for architecture and design is too often described as frivolous, even self-indulgent. The Architecture o f Happiness starts from the idea that where we are heavily influences who we can be - and argues that it is architecture's task to stand as an eloquent reminder of our full potential.Whereas many architects are wary of openly discussing the word beauty, this audiobook has at its centre the large and naïve question: 'What is a beautiful building?' It amounts to a tour through the philosophy and psychology of architecture, which aims to change the way we think about our homes, streets and ourselves. ...Show more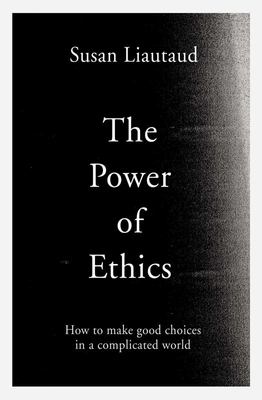 $39.95
AUD
Category: Forthcoming Titles
The essential guide for decision-making when ethics are on the edge.   It's not your imagination. We're living in a time of moral decline. Publicly, government leaders are acting against the welfare of their citizens, companies are prioritising profits over our health and our safety, and technology pose s risks to society with little to no repercussions for those responsible. Personally, we struggle with how much to protect our children online, how to make informed consumer choices, and how to handle misconduct at work and at home.   How do we move forward? Ethics are harder to understand than ever before. In The Power of Ethics, Susan Liautaud shows how ethics can be used to create a sea change of positive decisions than can ripple outwards to our families, communities, workplaces and the wider world, offering unprecedented opportunities for good.   Drawing on two decades as an ethics advisor to corporations, academic institutions and non-profit organisations, Liautaud provides clarity, walking you through a straightforward, four-step process for everyday decision-making and explaining the six forces driving virtually every ethical choice we face. Exploring some of today's most challenging dilemmas, Liautaud shows us how to develop a clear point of view, speak with authority and make effective decisions. The Power of Ethics is the essential guide to creating a better world for yourself and others.     ...Show more
$33.95
AUD
Category: Philosophy
Nautilus Award Gold Medal Winner, Ecology & Environment In Matter and Desire, internationally renowned biologist and philosopher Andreas Weber rewrites ecology as a tender practice of forging relationships, of yearning for connections, and of expressing these desires through our bodies. Being alive is an erotic process--constantly transforming the self through contact with others, desiring ever more life. In clever and surprising ways, Weber recognizes that love--the impulse to establish connections, to intermingle, to weave our existence poetically together with that of other beings--is a foundational principle of reality. The fact that we disregard this principle lies at the core of a global crisis of meaning that plays out in the avalanche of species loss and in our belief that the world is a dead mechanism controlled through economic efficiency. Although rooted in scientific observation, Matter and Desire becomes a tender philosophy for the Anthropocene, a "poetic materialism," that closes the gap between mind and matter. Ultimately, Weber discovers, in order to save life on Earth--and our own meaningful existence as human beings--we must learn to love. ...Show more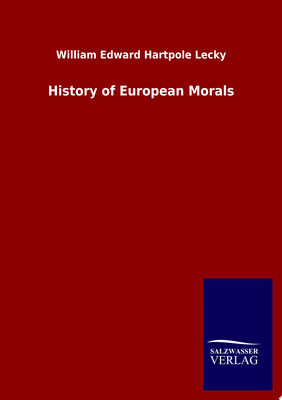 $139.95
AUD
Category: Philosophy
Reprint of the original, first published in 1869.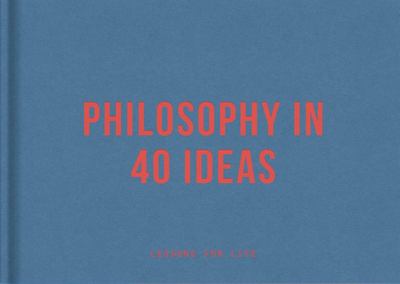 $22.95
AUD
Category: Philosophy
Philosophy is a discipline committed to helping us live wiser and less sorrowful lives. This book artfully draws together 40 of the greatest and most useful ideas found in philosophy, taking us on a journey around key concepts from both Eastern and Western cultures.We are invited to sample the distincti ve wisdom of Eastern philosophy via tea drinking ceremonies, walks in bamboo forests, contemplations of rivers and ritualised flower arranging sessions. From Western culture we seek the teachings of some of the greatest minds throughout history including Machiavellianism and Stoicism.This essential guide to philosophy reminds us of the wit, humanity and relevance of a number of great philosophers including Nietzsche, Heidegger, Confucius, Lao Tzu and Buddha. Essential thoughts about love, work, anxiety, self-knowledge andhappiness are examined, highlighted and inspiringly presented here so they can work their consoling effect where it is most needed: in our daily lives. ...Show more