$42.95
AUD
Category: Forthcoming Titles
From the co-founder of one of the world's most respected herbal education websites: recipes, rituals, practices, and personal stories to help you live a more sexually fulfilled and vital life.   Plants are the great healers of the earth, and their capacity to support healthy sexuality is just as power ful. This beautifully written and illustrated book brings you into a relationship with herbs for sexual fulfillment and empowerment.   Drawing on her own knowledge of herbalism and sacred sensuality, along with intimate stories from students who implemented her teachings, Kimberly Gallagher guides you on a personal journey of growth aided by the aphrodisiac properties and sensual uses of healing herbs and flowers such as damiana, cacao, and rose. Kimberly is an author and co-founder of LearningHerbs, a widely respected herbal education website.   In Aphrodisiac, you'll find thoughtful, soulful rituals and dozens of recipes for putting the herbs to use, such as Autumn Blush Cordial, Rose Massage Oil, and Cardamom Chocolate Mousse Torte. You'll read user-friendly and well-researched monographs that teach you everything you need to know about every featured herb. And you'll find a wide range of practices for inviting erotic energy flow into your life--including creating an inviting environment, nourishing your body, and simply slowing down so there's time to savor pleasure.   When people are sensually alive and sexually fulfilled, they are more confident, creative, and joyful. They are also more likely to share their unique personal gifts with the world.   Aphrodisiac is an essential resource for anyone wishing to live a more vibrant life. ...Show more
$35.00
AUD
Category: Forthcoming Titles | Series: Conscious Care Guides
Improve your outcomes by adjusting your thinking and changing your behavior   Did you know you have the ability to change your thinking and control your actions from the inside out? Whether you suffer from an anxiety disorder or OCD, you struggle with diet or substance abuse, or you're simply unhappy with the results you're getting in life, congnitive behavioral therapy can teach you how to think and act more constructively.   The pages in this book offer the tools you need to learn how to improve your outcomes in life simply by changing the ways in which you think.   Discover powerful tools to identify and overcome self-defeating patterns, effective techniques for coping with anger issues, depression, and anxiety, helpful exercises for developing a realistic and positive attitude, and so much more   Keep the setbacks at bay, stay focused on your goals, and enjoy the results of your new outlook on life ...Show more
$24.95
AUD
Category: Psychology, Self-Help & Wellbeing | Series: Penguin Modern Classics Ser.
'The greatest British psychoanalyst who ever lived. He writes beautifully and simply about the problems of everyday life' Alain de Botton The paediatrician and child psychiatrist D. W. Winnicott changed the way we think about childhood by placing the parent-infant relationship at the heart of human hap piness, and by encouraging mothers and fathers to trust their own instincts. In this landmark work he follows the development of a child from their first weeks to finding their place in the wider world, touching on everything from crying and feeding to shyness, jealousy, independence and anger. His plain-speaking, humane and non-judgemental approach continues to influence our understanding of parenting today. 'His style is lucid, his manner friendly, and his years of experience provide much wise insight into child behaviour and parental attitudes' British Journal of Psychology ...Show more
$55.00
AUD
Category: Forthcoming Titles
Foucault's History of Sexuality changed the way we think about power, selfhood and sexuality. In this fourth and final volume, he turns his attention to early Christianity, exploring how ancient ideas of pleasure were modified into the Christian notion of the 'flesh' - a transformation that would define the Western experience of sexuality. Essentially completed at Foucault's death, the manuscript of this volume was locked away in a Paris bank vault for nearly thirty years. Now for the first time, the work is available to English-language readers as the author originally conceived it. ...Show more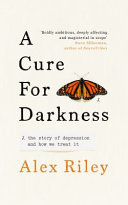 $35.00
AUD
Category: Forthcoming Titles
A fascinating look at the treatment of depression, blending journalism, science, history, and memoir, by an award-winning science writer.What is depression? Is it a persistent low mood or a complex range of symptoms? Is it a single diagnosis or a diversity of mental disorders requiring different treatme nts? In A Cure for Darkness, science writer Alex Riley explores these questions, digging into the long history of depression and chronicling the lives of psychiatrists and scientists who sought cures for their patients. Since 2015, Riley has received both cognitive behavioral therapy and antidepressants for his own depression. Throughout his treatment, he wondered--are antidepressants effective? Do short-term talking therapies actually work? And what treatments are on the horizon for those who don't respond to these first-line treatments? Expanding from his own experience, he tracks treatments through history, from the "talking cure" to electroconvulsive therapy to magic mushrooms. With depression fast becoming the leading burden of disease around the world, the future of mental healthcare depends not just on the development of new therapies, but on increasing access for people who are currently without. Reporting on the field of global mental health from its colonial past to the present day, Riley highlights a range of scalable therapies, including how a group of grandmothers stands on the frontline of a mental health revolution. Weaving in personal and family history, A Cure for Darkness is a gripping narrative journey and a surprisingly hopeful work that delves deep into the science of mental health. ...Show more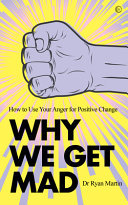 $27.95
AUD
Category: Forthcoming Titles
This is THE book on anger, the first book to explain exactly why we get mad, what anger really is - and how to cope with and use it. Often confused with hostility and violence, anger is fundamentally different from these aggressive behaviours and in fact can be a healthy and powerful force in our lives.   What is anger? Who is allowed to be angry? How can we manage our anger? How can we use it? It might seem like a day doesn't go by without some troubling explosion of anger, whether we're shouting at the kids, or the TV, or the driver ahead who's slowing us down. In this book, the first of its kind, Dr. Ryan Martin draws on 20 years plus of research, as well as his own childhood experience of an angry parent, to take an all-round view on this often-challenging emotion. It explains exactly what anger is, why we get angry, how our anger hurts us as well as those around us, and how we can manage our anger and even channel it into positive change. It also explores how race and gender shape society's perceptions of who is allowed to get angry.   Dr. Martin offers questionnaires, emotion logs, control techniques and many other tools to help readers understand better what pushes their buttons and what to do with angry feelings when they arise. It shows how to differentiate good anger from bad anger, and reframe anger from being a necessarily problematic experience in our lives to being a fuel that energizes us to solve problems, release our creativity and confront injustice. ...Show more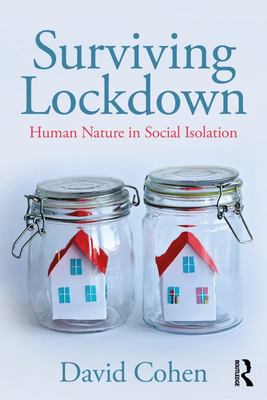 $27.99
AUD
Category: Psychology, Self-Help & Wellbeing
2020 has been the year of the virus, and it will not be a mere footnote in history. This book reflects on the unprecedented changes to our lives and the impact on our behaviour as we lived through social isolation during the global COVID-19 pandemic. From sociable creatures of habit, we were forced into a period of uncertainty, restriction and risk, physically separated from families and friends. Packed with guidance and coping strategies for lockdown, this book, authored by top psychologist David Cohen, explores the impact of this widespread quarantine on our relationships, our children, our mental health and our daily lives. Benedictine monks, hermit popes, Dorothy Sayers, Daniel Defoe (who made the isolated Robinson Crusoe a hero), Sigmund Freud and a rabbi's angry dog are all among the cast of characters as we are taken on a whistle-stop tour through plagues in history and brain science, to the importance of introspection and how to make meaning from lockdown. In his trademark entertaining style, Cohen examines the psychology behind our behaviour during this unusual time to discover what we can learn about human nature, what lessons we can learn for the future - and whether we will apply them. ...Show more
$29.95
AUD
Category: Psychology, Self-Help & Wellbeing
Reveals a breakthrough in documenting a new era of human knowledge. Only in the last decade has a science of Truth emerged that, for the first time in human history, enables the discernment of truth from falsehood. Presented are discoveries of an enormous amount of crucial and significant information of great importance to mankind, along with calibrations of historical events, cultures, spiritual leaders, media, and more. Truth and Reality, Dr. Hawkins states, have no secrets, and everything that exists now or in the past-even a thought-is identifiable and calibratable from the omnipresent field of Consciousness itself. In this cutting-edge work, the author shares with the reader the simple, instantaneous technique that, like litmus paper, differentiates truth from falsehood in a matter of seconds. ...Show more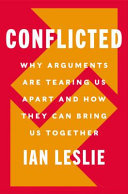 $60.95
AUD
Category: New In Stock
From the Prologue, Knowing how to disagree in a way that leads to progress and understanding instead of stasis and acrimony can help each and every one of us. Productive disagreement is more than just a crucial life skill, however. At a time when humanity is struggling to cope with unprecedented existen tial challenge, it's a vital necessity for our species. Disagreement is a way of thinking, perhaps the best one we have, critical to the health of any shared enterprise, from marriage to business to democracy. We can use it to turn vague notions into actionable ideas, blind spots into insights, distrust into empathy. We have never been more in need of it. Book jacket. ...Show more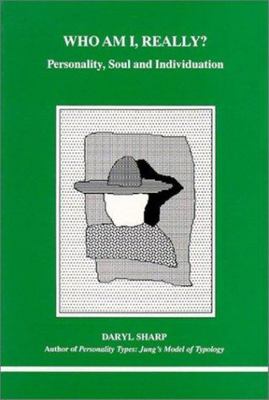 $23.07
AUD
$32.95
(29% off)
Category: Jungian Studies | Series: Studies in Jungian Psychology by Jungian Analysts
Title #67. What is personality? How does it differ from persona? What does soul have to do with individuality and individuation? Who Am I, Really? illuminates the personal identity and integrity issues raised by these questions and others.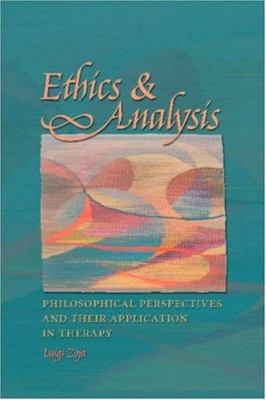 $33.57
AUD
$47.95
(29% off)
Category: Jungian Studies | Series: Carolyn and Ernest Fay Series in Analytical Psychology Ser.
Also available in an open-access, full-text edition at http: //oaktrust.library.tamu.edu/handle/1969.1/86082 Most books on psychoanalytical ethics focus on rules, but author Luigi Zoja argues that ethics is really concerned with personal decisions--as is analysis itself. Rules are defined by others and center on punishment, but the purpose of analysis is to free the individual to make choices from his or her own "best" psychological and emotional center while still respecting society. Rules establish black and white; real ethics and psychological understanding both operate in the gray zone. Rules emerge from Enlightenment rationality; true ethics proceeds from choices and thus cannot be given in advance or be satisfied by respecting the rational part of the psyche only. After considering the nature of ethics, Zoja turns to Immanuel Kant and Max Weber for a practical consideration of therapeutic relationships. He applies his ethical principles to the first psychoanalytical cases (Anna O. and Sabine Spielrein) described by Freud and Jung. In his thorough examination of these original examples, Zoja balances the traditional ethic of rules and law with the "new ethic" proposed by Erich Neumann. The result is an appreciation of the complex--at times even contradictory--yet healing nature of analysis. ...Show more