$24.99
AUD
Category: Poetry | Reading Level: very good
A hardcover gift edition of Milk and Honey, the #1 New York Times bestselling poetry and prose collection by Rupi Kaur, which has sold over 3 million copies worldwide. Milk and Honey is a collection of poetry and prose about survival. About the experience of violence, abuse, love, loss, and femininity. This clothbound edition features deckled edge paper, a woven ribbon marker, and a foreword written by the author.  The book is divided into four chapters, and each chapter serves a different purpose. Deals with a different pain. Heals a different heartache. Milk and Honey takes readers through a journey of the most bitter moments in life and finds sweetness in them because there is sweetness everywhere if you are just willing to look.   ...Show more
$19.95
AUD
Category: Fiction | Series: Penguin Science Fiction Ser.
After journeying across the stars, a man from Earth finds himself lost among the scarlet deserts, black cliffs and semi-sentient oceans of Tormance, a world lit by the star Arcturus. Pulled northward by the sound of drums, and undergoing strange physical transformations, the Earthman's adventures with t he planet's inhabitants begin to shine with arcane significance - ending finally in startling and unforgettable revelations. At once an extraordinary odyssey across a bizarre alien world, a visceral exploration of human thought and behaviour, and a unique metaphysical examination of the cosmos, David Lindsay's masterpiece is a pioneering work of science fiction that has influenced generations of writers, including C.S Lewis, J.R.R Tolkien and Philip Pullman. ...Show more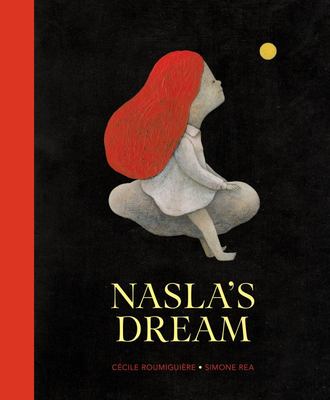 Nasla's Dream
by Cécile Roumiguière; Simone Rea (Illustrator)
$35.00
AUD
Category: Children's Books
At bedtime, a mysterious yellow dot appears above the top of Nasla's wardrobe--the new home for her toys now that she's decided she's too old to sleep with stuffed animals. Could it be Timboubou the elephant, or her hippo with the broken foot? As a wondrous, dreamlike world with dancing moons and swingi ng elephant trunks emerges from the shadows, she longs to sing and reassure her toys, but she worries that dancing and singing at night is not allowed. When her fear grows too big, she finds comfort in the secret charm under her pillow and falls asleep. The surreal imagery ofNasla's Dream beautifully depicts the imaginary world of a young child learning how to become independent. ...Show more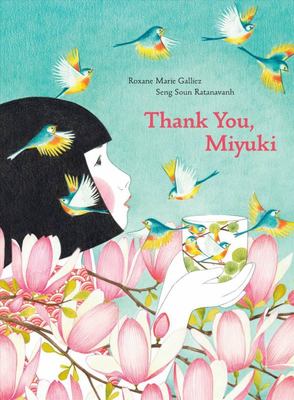 Thank You, Miyuki
by Seng Soun Ratanavanh (Illustrator); Roxane Marie Galliez
$35.00
AUD
Category: Children's Books
Miyuki and her grandfather return in an enchanting intergenerational story enhanced by Seng Soun Ratanavanh's gorgeous Japanese-inspired illustrations. Miyuki's curiosity is piqued by her grandfather's morning meditation routine, and she is eager to learn this new skill. Her wise and patient grandfather first takes her on a walk in the garden. "When do we start to meditate?" she asks repeatedly. Grandfather enjoys the warm sun and stops to smell a rose, inviting Miyuki to join him. Their walk in the garden, filled with many tender moments, heightens their gratitude for each other and for the world around them. Miyuki comes to understand that in the small acts of mindfulness throughout her day, she learned how to meditate. ...Show more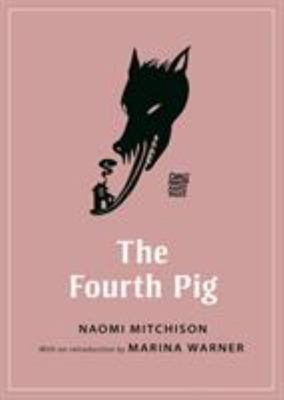 The Fourth Pig
by Naomi Mitchison; Marina Warner
$33.95
AUD
Category: Fiction | Series: Oddly Modern Fairy Tales Ser.
An enchanting collection that introduces the author and activist Naomi Mitchison to a new generation of readers The Fourth Pig, originally published in 1936, is a wide-ranging collection of fairy tales, poems, and ballads that reflect the hopes and forebodings of their era but also resonate with those of today. From a retelling of "Hansel and Gretel" to the experimental title story, a dark departure from "The Three Little Pigs," this book is a testament to the talents of Naomi Mitchison (1897-1999), who was an irrepressible phenomenon--a prominent Scottish political activist as well as a prolific author. Mitchison's work, exemplified by the tales in this superb new edition, is stamped with her characteristic sharp wit, magical invention, and vivid political and social consciousness. Marina Warner, the celebrated scholar of myths and fairy tales and writer of fiction, provides an insightful introduction to Mitchison as a remarkable writer and personality. ...Show more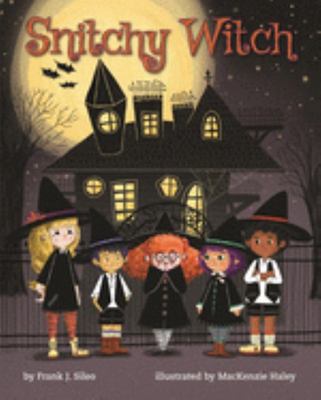 Snitchy Witch
by Frank J. Sileo; MacKenzie Haley (Illustrator)
$29.95
AUD
Category: Children's Books
"Oh moon so full, round, and bright We beg one favor of you tonight For witches who tattle, witches who snitch, Tie their tongues, zip their lips No witch shall squeal or tell on friends. This spell will be broken when the snitching ends "   Tattling is an all too familiar occurrence among childr en that can have harmful impacts on friends and relationships. This spellbinding story encourages children to examine the difference between snitching and telling, and the impact of their words on others.   Includes a Note to Parents and Caregivers with more information about snitching versus telling and what adults can do to help. ...Show more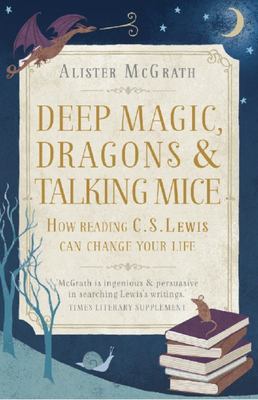 $32.95
AUD
Category: Biographies
Does life have meaning? What's the nature of real friendship? Can reason and imagination be reconciled? Does God exist? How do we deal with pain? And are these questions - even, perhaps, the answers to them - to be found in books that feature magical wardrobes, spaceships and Greek myth? Author and acad emic Alister McGrath sees C. S. Lewis as the perfect conversation companion for the persistent meaning-of-life questions everyone asks, thanks to the wide and varied terrain of his life: Lewis travelled from early atheism to conversion, from rational scepticism to the appreciation of the value of human desires and imagination; and from Christian apologist during the Second World War, to celebrated author of classic children's literature. The questions Lewis thought - and wrote - about are still asked today, and all are illuminated by his astonishingly varied body of work. Join McGrath as he opens the wardrobe door and guides you into a conversation with Lewis's writings, in which all the most important questions are asked. ...Show more
$16.95
AUD
Category: Forthcoming Titles
One of today's most inspiring world leaders was once an ordinary child named Lhamo Thondup. In a small village in Tibet, his mother was his first great teacher of compassion. In everyday moments from his childhood, young readers begin to see that important lessons are all around us, and they, too, can g row to truly understand them.With simple, powerful text, the Dalai Lama shares the universalist teachings of treating one another with compassion, which Bao Luu illustrates beautifully in vibrant colour. In an increasingly confusing world, The Seed of Compassion offers guidance and encouragement on how we all might bring more kindness to our world. ...Show more
$19.95
AUD
Category: Poetry
'A series of fleeting images and memories ... united by the high intelligence and beauty of Hardwick's prose.' - Sally Rooney I am alone here in NewElizabeth Hardwick (1916-2007) was born in Lexington, Kentucky, and educated at the University of Kentucky and Columbia University. She was one of the great critics and intellectuals of her time. As co-founder of The New York Review of Books, she contributed more than a hundred pieces to the magazine, as well as writing fiction for the Partisan Review and New Yorker. SheElizabeth Hardwick (1916-2007) was born in Lexington, Kentucky, and educated at the University of Kentucky and Columbia University. She was one of the great critics and intellectuals of her time. As co-founder of The New York Review of Books, she contributed more than a hundred pieces to the magazine, as well as writing fiction for the Partisan Review and New Yorker. She authored three novels, a biography of Herman Melville, and four collections of essays, and was the recipient of a Gold Medal from the American Academy of Arts and Letters and the Lifetime Achievement Citation from the National Book Critics Circle. Hardwick was married to the poet Robert Lowell from 1949 to 1972 and their collected correspondence, The Dolphin Letters, will be published in 2019. authored three novels, a biography of Herman Melville, and four collections of essays, and was the recipient of a Gold Medal from the American Academy of Arts and Letters and the Lifetime Achievement Citation from the National Book Critics Circle. Hardwick was married to the poet Robert Lowell from 1949 to 1972 and their collected correspondence, The Dolphin Letters, will be published in 2019. York, no longer a we ... First published in 1979, Sleepless Nights is a unique collage of fiction and memoir, letters and essays, portraits and dreams. It is more than the story of a life: it is Elizabeth Hardwick's experience of womanhood in the twentieth century. Escaping her childhood home of Kentucky, the narrator arrives at a bohemian hotel in Manhattan filled with 'drunks, actors, gamblers ... love and alcohol and clothes on the floor.' Here begin the erotic affairs and dinner parties, the abortions and heartbreaks, the friendships and 'people I have buried'. Here are luminous sketches of characters she has met that illuminate the era's racism, sexism, and poverty. Above all, here is prose blurring into poetry, language to lose - and perhaps to find - yourself in. Society tries to write these lives before they are lived. It does not always succeed. ...Show more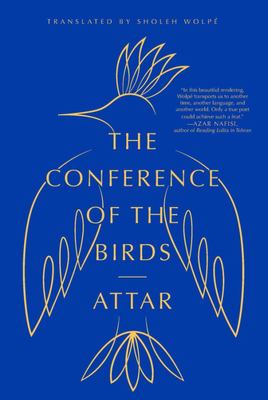 $24.95
AUD
Category: Sufism
Considered by Rumi to be "the master" of Sufi mystic poetry, Attar is best known for this epic poem, a magnificent allegorical tale about the soul's search for meaning. He recounts the perilous journey of the world's birds to the faraway peaks of Mount Qaf in search of the mysterious Simorgh, their king . Attar's beguiling anecdotes and humor intermingle the sublime with the mundane, the spiritual with the worldly, while his poem models the soul's escape from the mind's rational embrace.Sholeh Wolpé re-creates for modern readers the beauty and timeless wisdom of the original Persian, in contemporary English verse and poetic prose. ...Show more
$31.95
AUD
Category: Poetry
For the first time, the work of Iranian poet Forugh Farrokhzad is being brought to English-speaking readers through the perspective of a translator who is a poet in her own right, fluent in both Persian and English and intimately familiar with each culture. Sin includes the entirety of Farrokhzad's last book, numerous selections from her fourth and most enduring book, Reborn, and selections from her earlier work and creates a collection that is true to the meaning, the intention, and the music of the original poems. Farrokhzad was the most significant female Iranian poet of the twentieth century, as revolutionary as Russia's Akhmatova and Tsvetaeva and America's Plath and Sexton. She wrote with a sensuality and burgeoning political consciousness that pressed against the boundaries of what could be expressed by a woman in 1950s and 1960s Iran. She paid a high price for her art, shouldering the disapproval of society and her family, having her only child taken away, and spending time in mental institutions. Farrokhzad died in a car accident in 1967 at the age of thirty-two. Sin is a tribute to the work and life of this remarkable poet. ...Show more